Sinn Féin: The murder of Lyra McKee is an attack on peace process
A journalist has been killed amid heavy rioting in the Creggan area of Derry on Thursday night as Crown Force police raided the nationalist area of the city ahead of republican Easter commemorative events.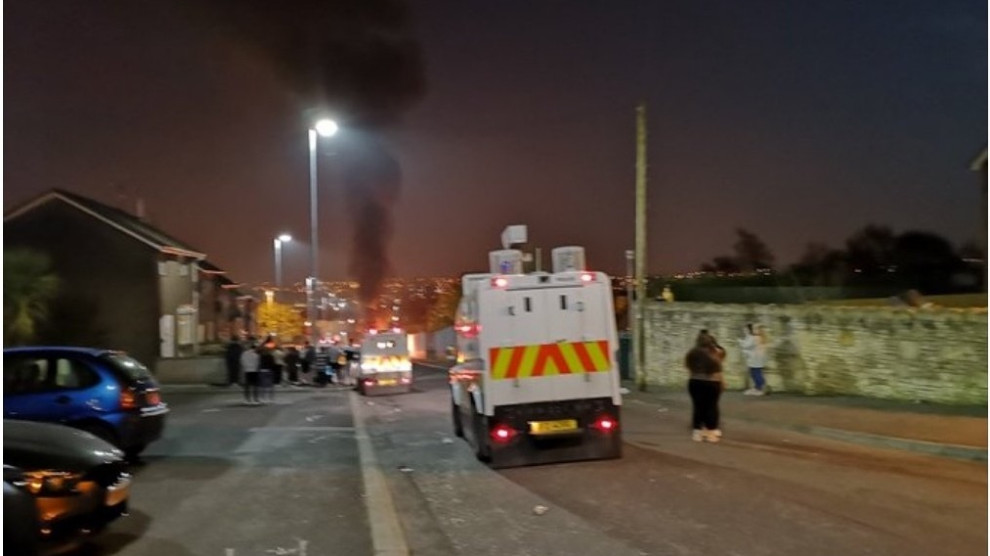 Petrol bombs, fireworks and other missiles were thrown by rioters at the PSNI police, while a gunman was at one point seen firing towards a PSNI vehicle.
The victim, who has been named locally as 29 year-old Lyra McKee, from north Belfast, is understood to have been walking past or standing beside a police vehicle when she was tragically struck by a bullet.
In one of the her last acts, Ms McKee tweeted a picture of police vehicles which had pulled up beside groups of civilian onlookers, with a burning barricade in the background. She added the caption 'Derry tonight. Absolute madness.'
The clashes began on Wednesday night, when an unmarked PSNI vehicle involved in the initial stages of the police operation was struck by a petrol bomb.
Sinn Féin President Mary Lou McDonald has extended her condolences to the family of Lyra McKee.
Teachta McDonald, who is travelling to Derry today, condemned those responsible for Ms McKee's killing and called on anyone with information to bring it forward to the PSNI.
Mary Lou McDonald said: "It was with greater horror and sadness that I learned of the killing of Lyra McKee on the streets of Derry last night. Ms McKee will be remembered as kind, caring and passionate journalist and advocate. Her contribution to society stands in marked contrast to those who brutally took her life. I extend my condolences to her grieving family. These so-called dissident groups who took her life offer nothing only hardship and suffering. As a society and a nation we are looking to a peaceful future. A future that has no place for violence. They do not represent the community, the people of Derry or wider opinion." 
McDonald added: "The murder of Lyra McKee is an attack on all the people of this community, an attack on the peace process and on the Good Friday Agreement. It is well past time for these groups to go, to end their actions and let the society get on with building a peaceful future. I will be travelling to Derry today to stand by the people of the city and to reject those who brought death onto its streets last night."
Sinn Féin Leas Uachtarán Michelle O'Neill has said her thoughts are with the family of a 29-year-old woman shot dead by so-called dissidents in Derry tonight.
The Sinn Féin Deputy Leader condemned those responsible for the killing saying it was an attack on all the community, an attack on the peace process and an attack on the Good Friday Agreement. 
Michelle O'Neill said: "I am shocked and saddened at the tragic news that a young woman has been shot dead by so-called dissidents in the Creggan estate tonight. The murder of this young woman is a human tragedy for her family, but it is also an attack on all the people of this community, an attack on our peace process and an attack on the Good Friday Agreement. I unreservedly condemn those responsible for killing this young woman."
Trouble has erupted every Easter in recent years as the PSNI intervene to prevent commemorative parades involving republicans marching in military-style clothing and formation.