Solidarity hunger strikes in Europe continue
Hunger strikes in solidarity with DTK Co-chair and HDP MP Leyla Güven demanding an end to the isolation of Abdullah Öcalan continue all over Europe.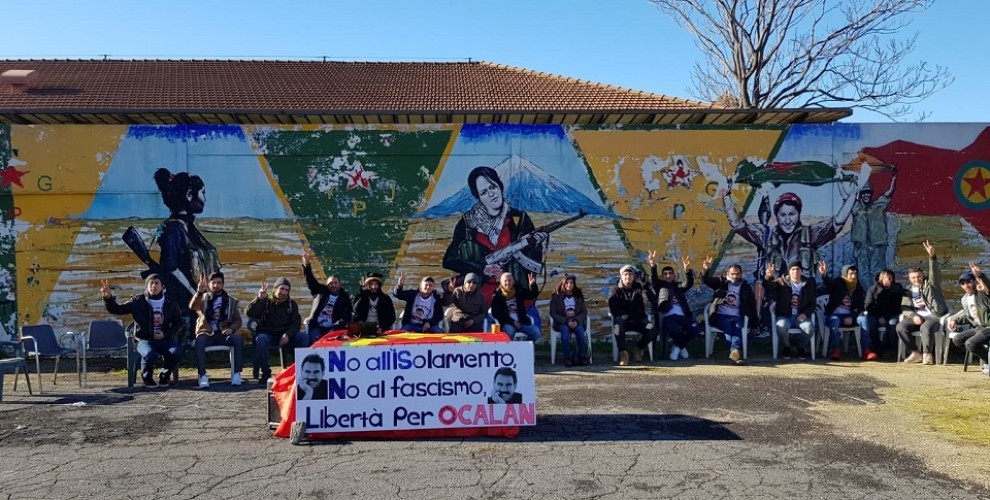 Kurds and their friends continue with the hunger strikes in solidarity with DTK (Democratic Society Congress) Co-chair and HDP (Peoples' Democratic Party) MP for Hakkari, Leyla Güven who is jailed in Amed (Diyarbakır) and has been on hunger strike since November 7 in protest at the aggravated isolation regime imposed on Kurdish People's Leader Abdullah Öcalan.
The Hague
The hunger strike in the Hague, the Netherlands, has reached day 16 on Sunday.
The hunger strike is in solidarity with DTK co-chair and HDP Hakkari deputy Leyla Güven and on Saturday activists marched in the Dutch city. Information flyers were handed out in English and Dutch. "Our actions will continue to grow", said the speakers at the march.
Darmstadt
A hunger strike action in Darmstadt, Germany, continues. The hunger strikers condemned the airstrikes carried out by Turkey in Makhmur and Shengal.
Rome
In the Italian capital Rome, a solidarity hunger strike was launched by 30 people. The hunger strike will last for 2 days and activists condemned the Turkish state airstrikes on Makhmur and Shengal.
Vienna
In the Austrian capital Vienna, Kurds joined a march to protest the Turkish government. Tens of thousands attended the anti-government march and gathered at West Bahnhof square. Kurds carried banners protesting the ban of PKK symbols.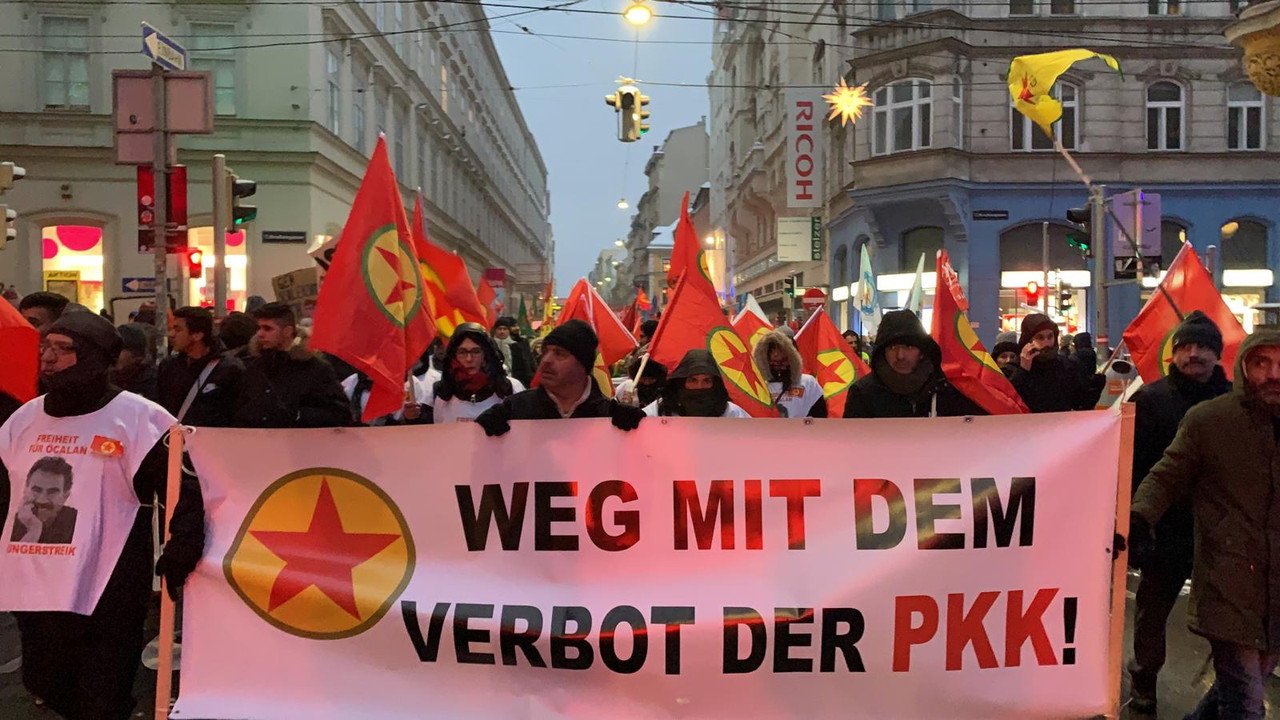 Berlin
In Berlin, Germany, hunger strike activists concluded their actions with human chain.
The action in front of the German Parliament began with a minute's silence.
Speeches were delivered in German, Kurdish and Turkish to underline the isolation imposed on Kurdish People's Leader, Abdullah Öcalan, and saluted the resistance of HDP Hakkari deputy Leyla Güven who has been on hunger strike for 36 days.
The Yazidi festival Êzî was also celebrated.
Activists further condemned the US decision to put a bounty on PKK executives Cemil Bayık, Duran Kalkan and Murat Karayılan.