Solidarity to Leyla Guven from Italy
Rete Kurdistan Italia reiterated its "solidarity with the Kurdish people. Leyla's demands are our demands."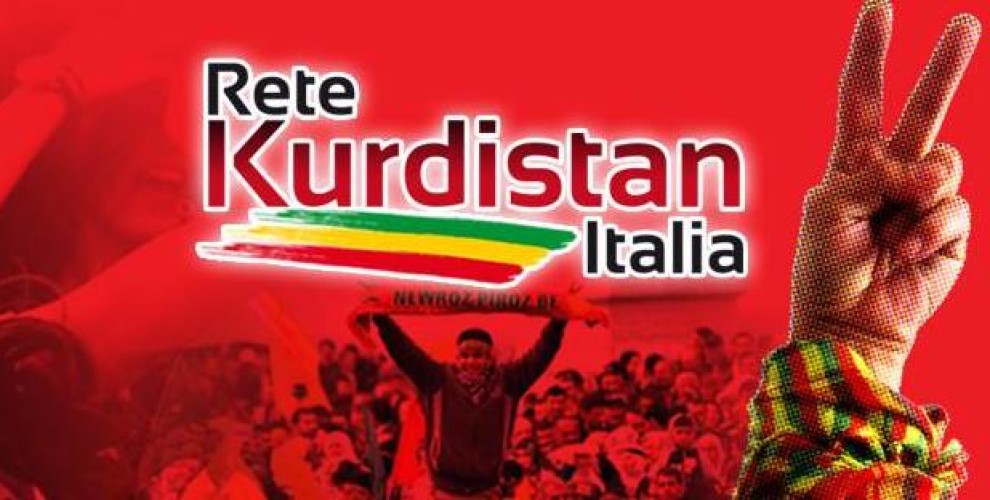 Rete Kurdistan Italia issued a press statement on the occasion of the first anniversary of the Turkish attacks against Afrin.
Rete Kurdistan is a net of associations, unions, committees active in the entire Italian territory.
"Today is the first anniversary of the invasion of Afrin. - said the statement - That region was once a safe place for thousands of internally displaced persons who had fled from other areas of Syria where war was raging."
Then came the Turkish invasion of the region and war and crimes against humanity prevailed on that land.
The statement added: "Today, a year on, on Rojava once again winds of war are blowing and the threat of a new Turkish invasion."
Rete Kurdistan Italia also underlined the serious health situation of HDP Hakkari MP, Leyla Guven, who entered her 74th day on hunger strike. She is demanding the end of the isolation against Kurdish people's Leader Abdullah Ocalan.
Her hunger strike has been followed by the fast of hundreds of PKK and PAJK prisoners as well as activists in Europe, Kurdistan and as far as Canada.
Rete Kurdistan Italia ended its statement by reiterating its "solidarity with the Kurdish people. Leyla's demands are our demands." The Italian solidarity network also called on everybody to join the rally for Abdullah Ocalan that will be held in Rome on 16 February, the 20th anniversary of his capture.