Solidarity with Rojava in Italy
"Una Zuppa Per il Rojava" - This is the title under which solidarity events are currently taking place all over Italy. The proceeds are donated to the Red Crescent of Kurdistan.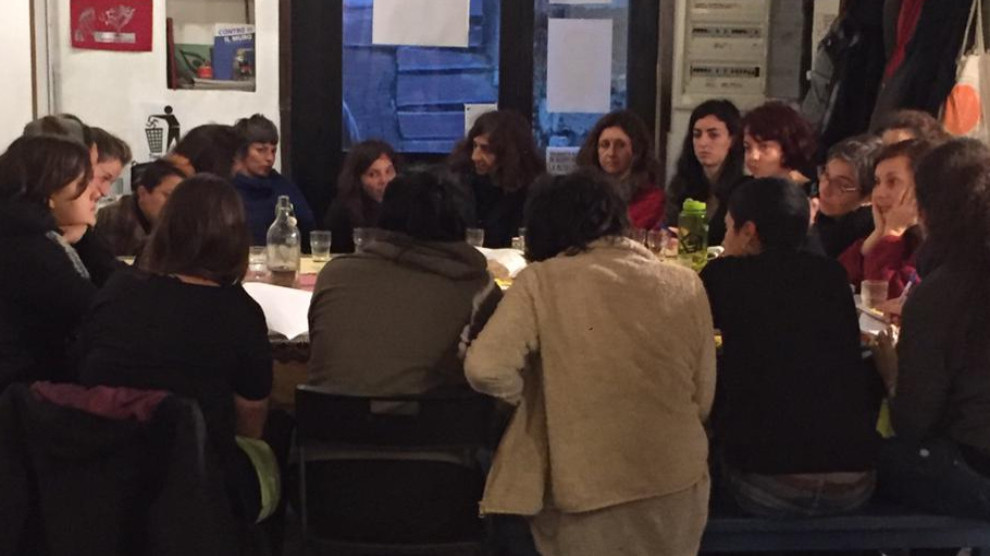 Yesterday in the Italian capital Rome people gathered in the cultural center "Macchia Rossa Magliana" to collect donations for the relief organization of the Red Crescent of Kurdistan (Heyva Sor a Kurdistanê) with the event "Una Zuppa Per il Rojava" (a soup for Rojava), planning their further solidarity actions in Italy for Rojava.
At the event, members of Macchia Rossa Magliana called on the Italian society to show solidarity with the resistance of the Kurdish people. The Italian government, on the other hand, must immediately cut off its military and economic relations with Turkey, they said.
In the name of the Kurdish Committee in Italy, activist Erol Aydemir declared at yesterday's event that Turkey intended an ethnic cleansing in Northern Syria. He said that the Turkish President Tayyip Erdoğan has declared a war on all the population groups historically rooted in Northern Syria, Assyrians, Syriacs, Chaldeans, Armenians, Kurds, Turkmens, Arabs and other communities.