Solidarity with Rojava in the European Parliament
In the European Parliament, solidarity with Rojava is on the rise. Italian MEPs called for immediate EU intervention against Turkey's war of aggression in northern Syria as they displayed a phptgraph of the murdered Kurdish politician Havrin Khalaf.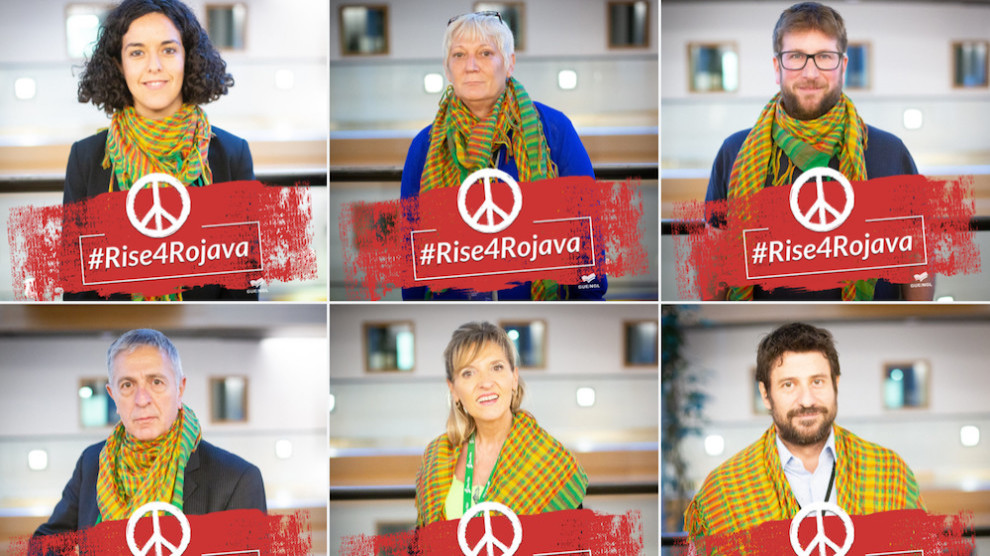 In the round of this week's sessions of the European Parliament in Strasbourg, Turkey's war of aggression in Northern Syria is addressed in a variety of ways and solidarity with Rojava is expressed.
MEPs of the Italian Social Democrat Group posed with a photograph of Kurdish politician Havrin Khalaf who was murdered by Islamist proxies of the Turkish army in Northern Syria two weeks ago.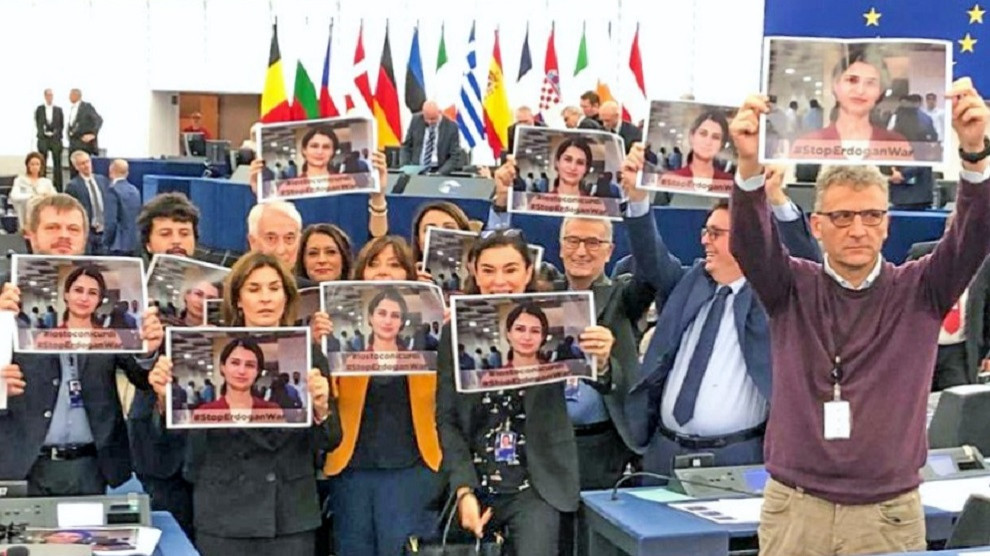 Parliamentarian Massimiliano Smeriglio said that the Italian Social Democrats voiced their demand for EU intervention to protect the Kurdish people and Rojava.
Members of the GUE/NGL (Confederal Group of the European United Left/Nordic Green Left) from other countries also expressed their solidarity with the Kurdish people wearing Kurdish scarf and shared their photos on the internet with the hashtag #RiseUp4Rojava.