Solidarity with the vigil in Amed grows
Hundreds of young people are supporting the Democracy Vigil against the seizure of three municipalities won by the HDP in March 31 local elections.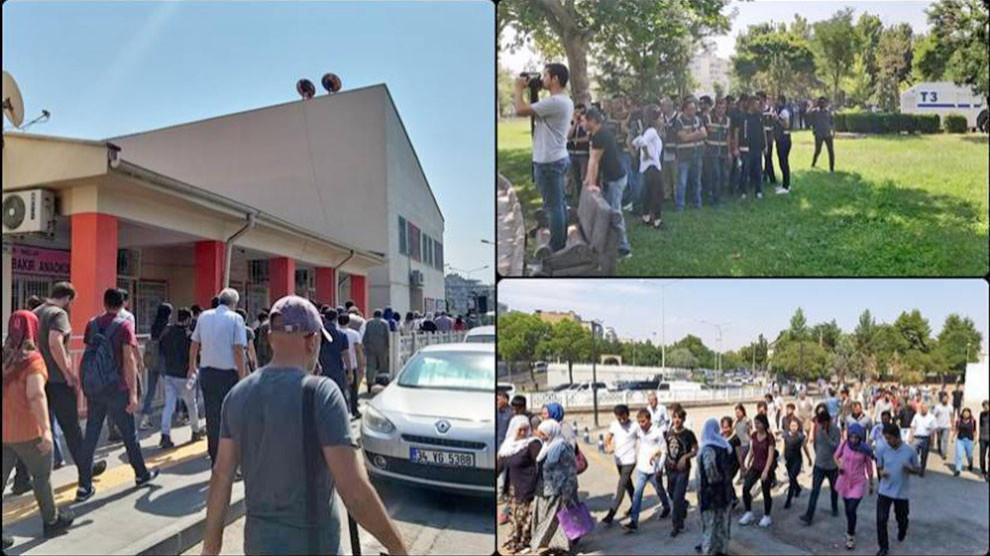 Hundreds of mostly young people followed the call of the HDP (Peoples' Democratic Party) Youth Council and started to march from Koşuyolu Park to the Democracy Vigil held near the municipality of Amed (Diyarbakır). They are protesting against the dismissal of the elected mayors and the appointment of trustees to the municipalities of Amed, Van and Mardin.
The protesters gathered in the park early in the morning, to face hundreds of policemen, water cannons, and armored vehicles waiting for them. The police declared the demonstration illegal. After lengthy negotiations, the participants were able to achieve a result and started to move to the vigil in the city center of Amed.