Strasbourg resistance on day 158
The indefinite hunger strike resistance in Strasbourg, France is on its 158th day.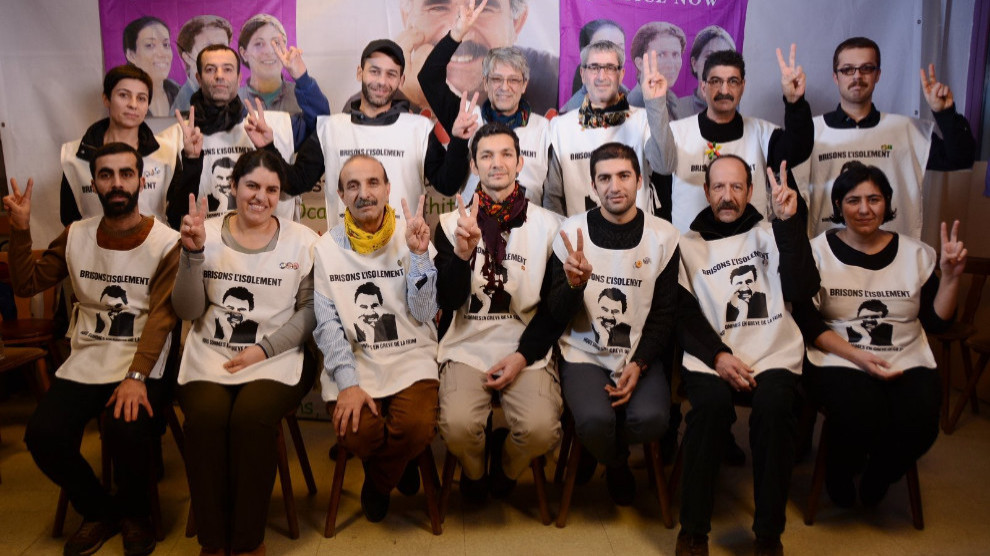 14 members of the Freedom for Öcalan Initiative have been on an indefinite and non-alternating hunger strike in the French city of Strasbourg which houses prominent European institutions such the Council of Europe (CoE) and the Committee for the Prevention of Torture (CPT). On the other hand, the Freedom for Öcalan Vigil has continued in Strasbourg for 7 years.
The Kurdish activists whose action is on day 158 day, are receiving ongoing visits from Kurds living in Europe.
On Thursday, Kurds from Switzerland have paid a solidarity visit to the Strasbourg activists.
A statement made by the organization committee in Strasbourg on Wednesday stressed that the activists were in high morale despite their deteriorating health.
The Strasbourg resistance launched on December 17 is attended by the following names; Gülistan İke, Dilek Öcalan, Nurgül Başaran, Mustafa Sarıkaya, Yüksel Koç, Mehmet Nimet Sevim, Mohamed Ghaderi, Agit Ural, Deniz Sürgüt, Ekrem Yapıcı, Kardo Bokani, Ramazan İmir, Kerem Solhan and Ayvaz Ece.