Sweden and Finland don't want ISIS members back
Officials from governments in Sweden and Finland announced that they won't be repatriating their citizens who joined ISIS in Syria and Iraq.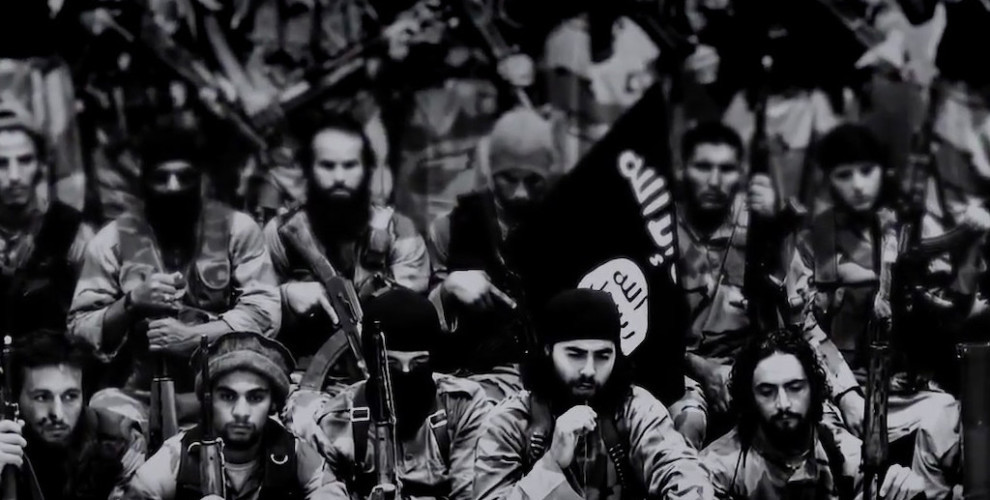 All parties in Sweden are in agreement that ISIS members should not be repatriated, while in Finland the Prime Minister and Foreign Minister announced that ISIS members will not be repatriated, but Interior Ministry officials say Finland is obligated to take back the country's gang member citizens.
Swedish Prime Minister Stefan Lofven, followed by ministers and other political parties, responded negatively to US President Donald Trump's call for European countries to repatriate their own citizens among the 800 ISIS members captured by the Syrian Democratic Forces.
Swedish Prime Minister Stean Lofven said the Foreign Ministry has been warning citizens to not travel to Syria and Iraq since 2011, and that they won't be aiding the return of individuals who did go despite these calls.
ISIS MEMBERS SHOULD BE TRIED IN AN INTERNATIONAL COURT
Minister of Justice and Immigration Morgon Johansson spoke in the Swedish State Television and said Swedish citizens who joined ISIS should be put on trial in an international court. Johansson said such international courts have been set up for the genocide in Rwanda and for the Yugoslavian war in the past, and argued that it would be easier for ISIS members to be tried in Syria as the evidence against them and the witnesses are there where the crimes were committed.
When journalists asked, "Will the Kurds take on the responsibility for ISIS?", the Minister said: "Of course not, there should be an international responsibility."
THOSE WHO RETURN BY THEIR OWN MEANS WILL BE PUT ON TRIAL
Johansson stressed that ISIS members who want to return to Sweden won't be accepted, and added that those who return to Sweden by their own means will be put on trial and sentenced, and social services will take care of their wives and children.
The main opposition Moderat Party and the Christian Democrats are also against ISIS members returning to Sweden. The racist and xenophobic Swedish Democrats argue jihadists and their children should be stripped of their citizenship.
ANF spoke with Social Democratic Workers' Party MP Kadir Kasirga, who said ISIS members committed horrific massacres in Syria and Iraq and that it would be better if they pay for their crimes where the crimes were committed.
INTERNATIONAL COALITION SHOULD CONTRIBUTE
Kasirga said the witnesses and evidence are in Syria and Iraq, and added: "But Kurds don't have the infrastructure or the number of prisons with enough capacity to hold them there. The International Coalition Against ISIS should provide financial support and contribute to the establishment of an international court."
Left Party MP Amineh Kakabaveh also thinks it will be better if ISIS members are tried in Syria where the evidence and witnesses are.
THEY WILL CAUSE A SECURITY ISSUE IN SWEDEN
Renowned terrorism expert magnus Ranstorp said the ISIS members still in Syria are the most ideologically minded and the most dangerous of them all. Ranstorp said the Swedish government should not allow them back into Sweden and added: "These people have been traumatized by the ideology and the crimes committed by ISIS in the last 6 years. I don't want them to cause worse security issues in Sweden."
Ranstorp said ISIS members could pose greater danger in Sweden than in Northern Syria, and pointed out that the laws in Sweden are insufficient to sentence them.
The Child Protection Services has a different opinion than politicians or experts. They say ISIS members should be brought to Sweden from Northern Syria along with their families and children.
Ola Mattson from the Child Protection Services said Sweden should send a team to Northern Syria and take the ISIS members and their children to Sweden: "The children have their individual rights. They didn't chose what their parents did. In this sense, Sweden has a responsibility to take the children safely to Sweden as per the Convention on Children's Rights."
FINNISH PM DOESN'T WANT THEM, INTERIOR MINISTER SAYS THEY "LEGALLY MUST"
The situation is more complicated in Finland. Prime Minister Juha Sipilia and Foreign Minister Tomi Soini announced that they don't want ISIS members in Finland, while Tarja Mankkinen from the Interior Ministry spoke to the Finnish National News Agency Yle and said Finland must take back its citizens who want to return from Syria even if they committed crimes.
Mankkinen said the law requires Finland to repatriate its citizens: "Finland is a country with the rule of law. The laws must be applied. The same goes for individuals with permanent residency in Finland."
Last year in December, the government sent a proposal to the Parliament to strip individuals who participate in terrorist activity or pose a threat to the country of their citizenship. If the proposal passes, it will be possible to strip jihadists who went to Syria and Iraq of their citizenship.
According to Finnish Protection Police, around 80 individuals left Finland to go to Syria and Iraq to join ISIS. 20 of them have returned. When there is any evidence that the returnees have been involved in any crime, they have been put on trial.