Sweden Labor Party youth: Stop selling arms to Turkey!
The Social Democratic Labor Party's youth organization SSU demanded to halt the sale of arms to the Turkish government that is threatening to invade Rojava.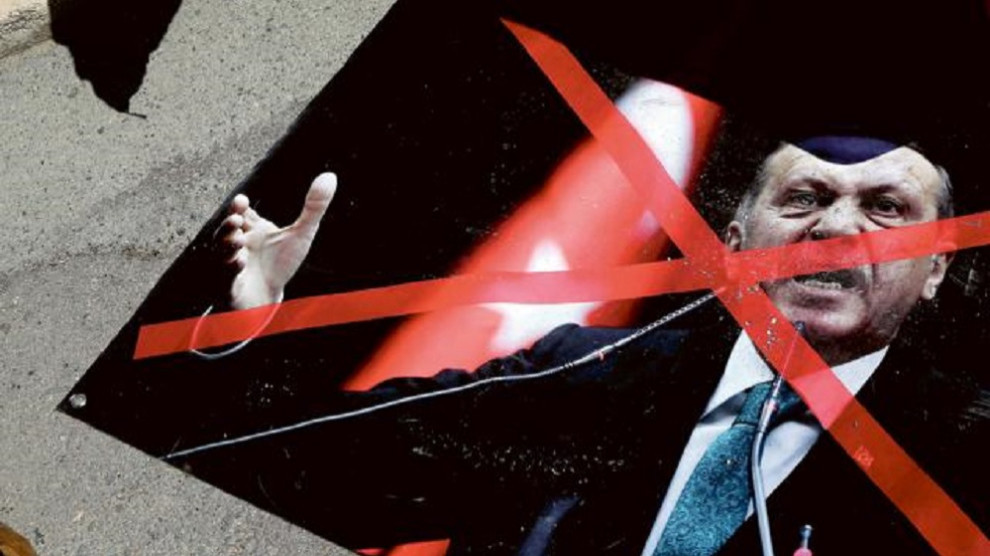 Swedish Social Democratic Youth Association (SSU) Stockholm-Kungsholmen District executives Martina Hedrenius, Lovisa Pettersson and Nilsson Jacobi, hasrshly critisiced the Swedish government in an article published on Friday in the daily newspaper ETC for its policy on Turkey.
Despite being under threat of invasion, young people stated that Rojava is one of the few examples where feminist and progressive policies are implemented in the Middle East and that the Rojava administration, where women have 40 percent representation, is fighting against ISIS, Al Qaeda and other fascist organizations.
The SSU also drew attention to the fact that in January 2018 the Turkish state started the invasion of Afrin and underlined the self-administration system which is governing Rojava and Northern and Eastern Syria.
After the Turkish army enter the city of Afrin, said the youth organisation executives, people have been massacred, women have been reduced to sex slaves and the people's properties and houses have been pundered by mercenaries fed by the Turkish state.
SSU criticised the silent of the Swedish government about the Turkish threats to invade Rojava and underlined that "selling Swedish arms to Turkey does not hold up the name of Sweden as a country working to ensure peace in the world."
SSU called on the Swedish government to "review its policy towards Turkey and stop selling arms to the Erdogan regime as well as do everything in its hands to prevent an invasion of Rojava."