Syrian opposition alliance and MSD agree to form a coalition
The opposition alliance "Syrian National Assembly" and the "Syrian Democratic Council" have declared their agreement to form a coalition.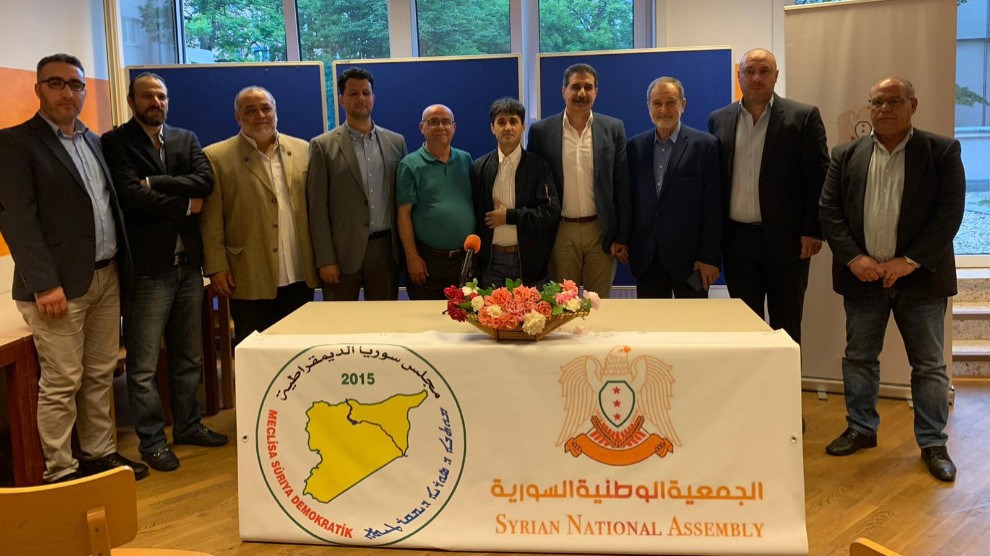 The Syrian Democratic Council (MSD) strives for a confederal, grassroots democratic Syria. Now the MSD declared its agreement to form a coalition with the opposition alliance "Syrian National Assembly". The merger was announced at a press conference in Vienna on Wednesday evening with the participation of the President of the Syrian National Assembly, Dr. Amir Zaidan and the co-chair of the MSD, Riyad Derar.
"Organizing the political transition from tyranny to democracy"
Amir Zaidan, President of the Syrian National Assembly, said that the decision to join the MSD was a culmination of recent diplomatic efforts and that this accession "should ensure the political transition from a system of tyranny and dictatorship to a democratic system shared by all Syrians with equal rights and duties". A number of principles and objectives WERE agreed upon, creating a common basis for action.
"The people of Syria can unite for democracy"
Riyad Derar of the MSD stressed that the association shows that people in Syria can unite to achieve democracy. In this way, the MSD is increasingly becoming a reflection of the different democratic currents, the different identities and orientations in Syria. The MSD is now planning to prepare a major conference of the democratic opposition in Syria in Europe through a series of working group meetings. He stated that the MSD wanted to start talks with all democratic forces and that there was no alternative to a national understanding. The co-chair reiterated that the MSD posed no threat to anyone and tried to establish good relations with neighbouring states on the basis of mutual respect.