Tally in Iranian floods
The Iranian Crisis Center issued an official statement on the flooding disaster that affected 25 states of the country after a month passed. The official tally showcases the terrifying extent of the disaster.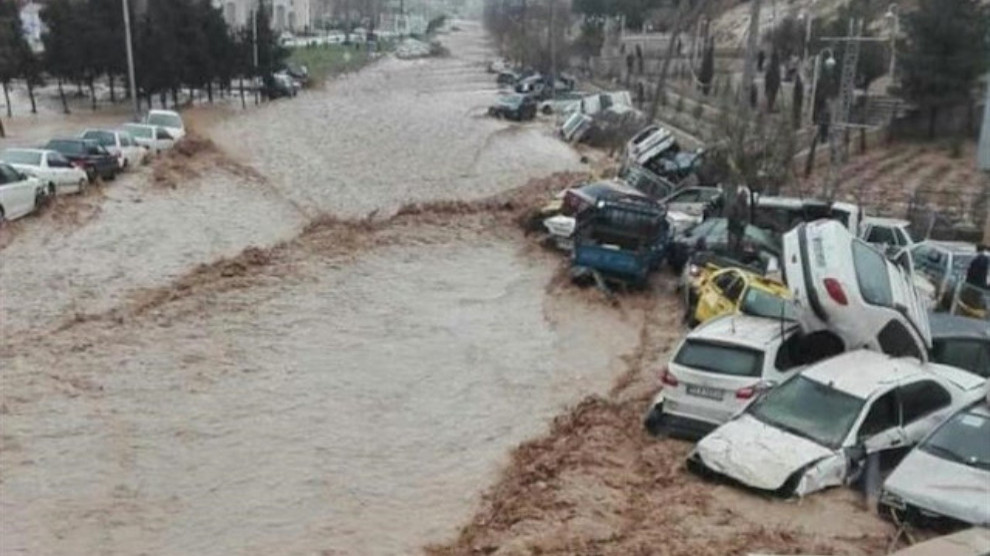 The heavy rains that started on March 19 and continued for a whole month unabated in Iran and Rojhilate (Eastern) Kurdistan resulted in flooding disasters in 25 states of the country.
The floods affected hundreds of cities, villages, towns and districts. Dozens of people lost their lives and thousands were injured. Thousands of homes and businesses were destroyed.
Two cities and dozens of villages and towns were covered in water. Hundreds of thousands were left homeless and forced to abandon their homelands. The extent of material damage was at millions of dollars.
CRISIS CENTER ANNOUNCES TALLY
The Iranian Crisis Center announced a tally for the flooding disaster that caused lives lost and material damages in 25 states following heavy rains for a month.
According to the Crisis Center data, 235 cities and 4304 villages were damaged heavily in the floods. 78 people lost their lives and thousands were wounded.
400.000 people were forced to abandon their homes and were settled elsewhere. There were damages in 40.000 homes and 41.000 homes were completely destroyed.