Temizkan: My mother is determined to continue until the end
Imprisoned DTK Co-chair and HDP Hakkari MP Leyla Guven's daughter Sabiha Temizkan said her mother expressed determination to continue her hunger strike, on day 61 today, until the end.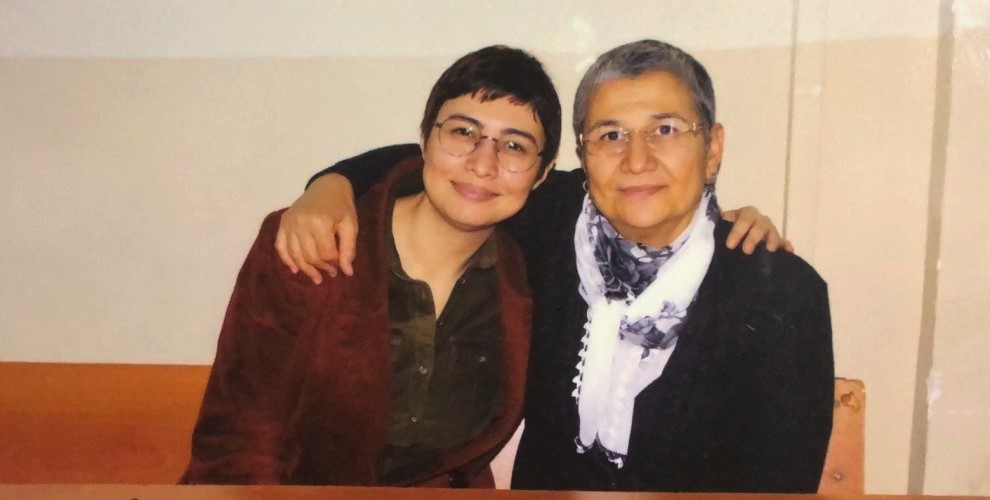 DTK Co-chair and HDP Hakkari MP Leyla Guven, who has been on a hunger strike for 61 days in the Diyarbakir Type E Prison she is held in demanding an end to the isolation imposed upon Kurdish People's Leader Abdullah Ocalan, met with her daughter Sabiha Temizkan who spoke about the meeting to the ANF.
Guven hasn't been able to meet with her lawyers for the last 4 days due to her health issues, and Temizkan said she was brought to the visitation area by other prisoners in her ward. Temizkan said Guven seemed more fatigued and had lost more weight since their last visit and the negative effects of the hunger strike are now visible throughout her body. Temizkan added that Guven's speech is no longer fluent and she speaks softly and slowly due to the effort she has to exert to talk.
Temizkan said this was the first time she saw her mother after her grandmother Cevriye Guven passed away and added that Leyla Guven has almost completely lost the ability to stand up or walk without support and she voiced her sorrow for her mother's passing several times during the visit.
Temizkan said her mother's worsening state is visible throughout her body and added that Leyla Guven was mentally strong, she had high morale and expressed determination to continue her protest until the end.