The Vatican expresses concern for the fires in Mardin
The Vatican has issued a statement and said they are concerned about the fires that were set in the orchards around the Deyrulzafaran Monastery in Mardin, one of the oldest Christian settlements.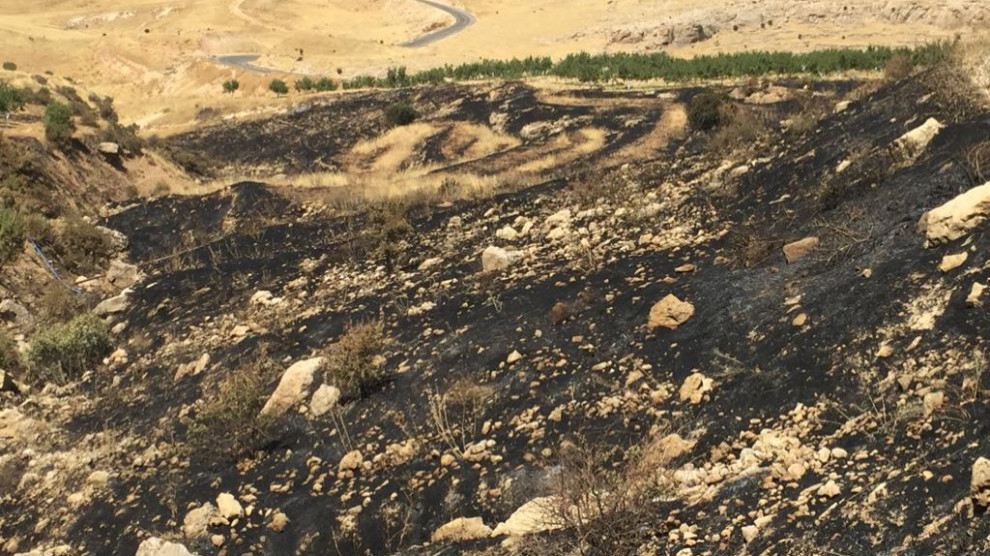 There have been several fires in the area between Nusaybin, Midyat and Idil, and some believe the fires are deliberate. By the end of July, in fires that broke out in orchards surrounding the Deyrulzafran Monastery in Mardin, some 700 olive and almond trees burned down.
A fire near the Syriac villages in the Bagok Mountain immediately followed, and worried the Syriac community, who have seen their numbers dwindle in the region. Then by the start of the new week, another fire broke: The fire that was started by the Turkish army during clashes on August 2 in the rural areas of the Dibek village near the Bagok Mountain in Nusaybin had spread.
The area, called Turabdin by the Syriac community, saw back to back fires, which caused concern for the Vatican. The official network Vatican News announced that the Institute for the Christians of the Orient (ICO) relayed observations on the fires in the region to the Vatican.
"THE LAST OF SYRIACS ARE UNDER THREAT"
The Vatican's statement said monasteries and churches in this region go back to the 4th century AD, as the area is one of the oldest centers for Christianity. It also said that there have been serious allegations that the fire near the Deyrulzafaran Monastery was started by Turkish security forces.
The Vatican pointed out that there are only 3 people left in the monastery, and that the most recent fire threatened their very lives, adding that the ever-shrinking Syriac population in the region is also facing a threat to their existence. The statement concluded with pointing out that the fire happened at the same time with fires started by ISIS gangs in Iraq and Syria.