Third group took over solidarity hunger strike in Stockholm
A group of 17 activists from Norway and Denmark took over the hunger strike launched on 1 April in Stockholm demanding the end of isolation against Öcalan.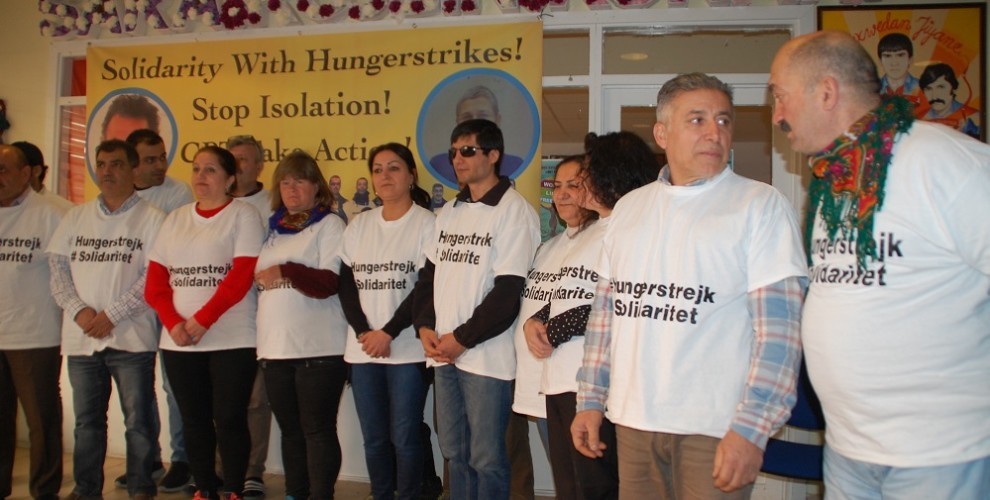 The new group of activists, the third, held a press conference at the Stockholm Democratic Kurdish Community Center to announce they would take over the hunger strike.
Ayser Yüce, co-chair of the Oslo Democratic Kurdish Community Center, welcomed all activists on hunger strike who joined the resistance led by HDP Hakkari MP Leyla Güven.
Saying that the hunger strikers are the honor and pride of the Kurdish people, Yüce added that they would never accept the isolation of Abdullah Öcalan, who showed the way for the liberation of the peoples of the Kurdish and the Middle East.
Yüce stated that the isolation imposed on Öcalan was in fact targeting all oppressed peoples. "As a woman - she said -  I understand very well why women have joined and claimed the hunger strike en masse. We found our identity with Öcalan."
Norwegian activist Tord Viktor Joensen said he would go on a hunger strike for 5 days in order to express his solidarity with Leyla Güven and the other hunger strikers. He added that Abdullah Öcalan should be allowed to see his lawyers and family. 
The hunger strikers then went to the subway station and opened a banner condemning isolation against Öcalan and informed the people about their action.