Thousands detained in 146 cities of Iran as protests continue
As anti-government protests demanding democracy and freedom in Iran and East Kurdistan continued for the 11th day, the judicial power threatened demonstrators.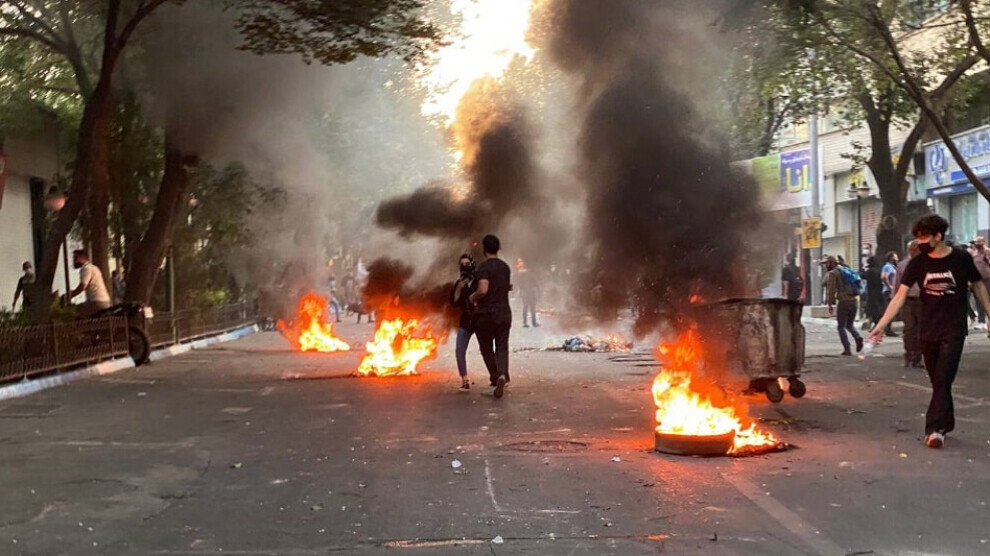 Mizan Online reported that Gulamhüseyin Muhseni Eceyi, head of the judiciary, asked security forces to show no tolerance against those who incite the "riots" following President Ibrahim Raisi's instruction to be "tough against anyone who harms the security, peace and people of the country."
The massive protest erupted when a 22-year-old Kurdish woman, Mahsa Amini, was tortured to death on September 16 after her detention by the morality police in Tehran on September 13.
The protests that started in East Kurdistan have spread rapidly. According to opposition sources, protests have taken place in at least 10 locations in Tehran on the night of September 25. Protestors chanted slogans against the government and religious leader Khamenei. Videos were shared on social media networks of protests also in Tabriz in the northwest of the country. Images also show Iranian security forces opening fire at protesters.
Protesters tore down a portrait of Ayatollah Khomeini, founder of the Islamic Republic, in front of the Babol Noshirvani University of Technology in the northern province of Mazandaran.
Images published on the social media show that protests continue in many cities of East Kurdistan and Baluchistan. A video shows people chanting slogans in solidarity with the Kurds in Balochistan.
8 THOUSAND DETENTIONS IN 146 CITIES, 180 DEATHS REPORTED
The recent protests, deemed as the most significant popular backlash since the protests against the increase in fuel prices in 2019, have spread to dozens of other cities.
Oppositional sources claim that the protests have spread to at least 146 cities in 31 provinces.
Sources close to the Iranian opposition group People's Mujahedin report that at least 8,000 people were detained in 146 cities and the death toll has surged to more than 180. The same source also released a list of names of those killed during the demonstrations.
According to the official figures, 41 people have died in 10 days. However, the government did not unveil how many of them were demonstrators.
The Oslo-based Iranian Human Rights Organization reported that at least 57 activists lost their lives.
Iranian officials reported earlier that more than 700 people had been detained in a single province.
The US-based Committee to Protect Journalists (CPJ) disclosed that 17 journalists have been taken into custody during the course of the crackdown.