Thousands march in Berlin against the PKK ban
26 November will mark the thirtieth anniversary of the ban on the PKK's activities in Germany. On this occasion, a demonstration against the ban is taking place in Berlin today.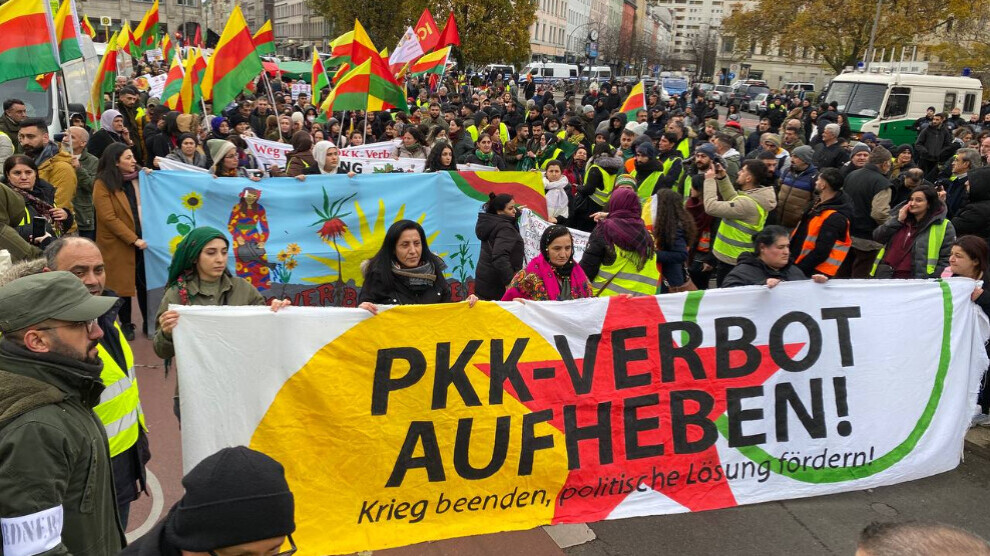 A major rally against the 30-year ban on the Kurdistan Workers' Party (PKK) in Germany is taking place in Berlin today. The demonstration is organised as part of a month of action with many different event formats, which the campaign against the ban has been promoting for some time.

On 22 November 1993, the then German Minister of the Interior imposed a ban on the PKK's activities. This was followed by bans on numerous organisations and media that were accused of being part of the PKK structure. The PKK has been listed as a terrorist organisation by the EU since 2002. Since then, hundreds of Kurdish activists have been charged with violating these bans and with violating Sections 129a and 129b of the German Criminal Code, and some have been sentenced to long prison terms. The more far-reaching attempt to criminalise gatherings of Kurdish organisations in general has so far failed in the courts.
Thousands of Kurds and their friends from 40 cities in Germany are attending the rally, promoted by the 'PKK-Verbot Aufheben, Demokratie Starken' (Lift the PKK Ban, Strengthen Democracy) Initiative.
The demonstrators will march from Oranienplatz to Schlosspark, where the Federal Foreign Ministry is located.
The demonstration started at Oranienplatz with a minute of silence in memory of those who fell in the struggle for freedom, after which Menderes Canbek, Co-Chair of the Free Kurdistan Federation in East Germany (Fed-Kurd), addressed the crowd and thanked those taking part in the rally.
Hüseyin Taşan of the Kurdish Community in Brandenburg spoke about the isolation of Kurdish people's leader Abdullah Öcalan, who has not been heard from for 33 months and called for an end to the German state's ban on the activities of the PKK. He also denounced the Turkish state's genocidal campaign against the Kurdish people in various parts of the Kurdistan territory.
Following further speeches which called on the German government to put an end to the PKK ban, the crowd started their march.