Thousands march in Paris to support protests in Iran
Thousands of people marched in Paris to protest Iran's policy of massacre against demonstrations triggered by the murder of Jina Amini by the Iranian "morality police".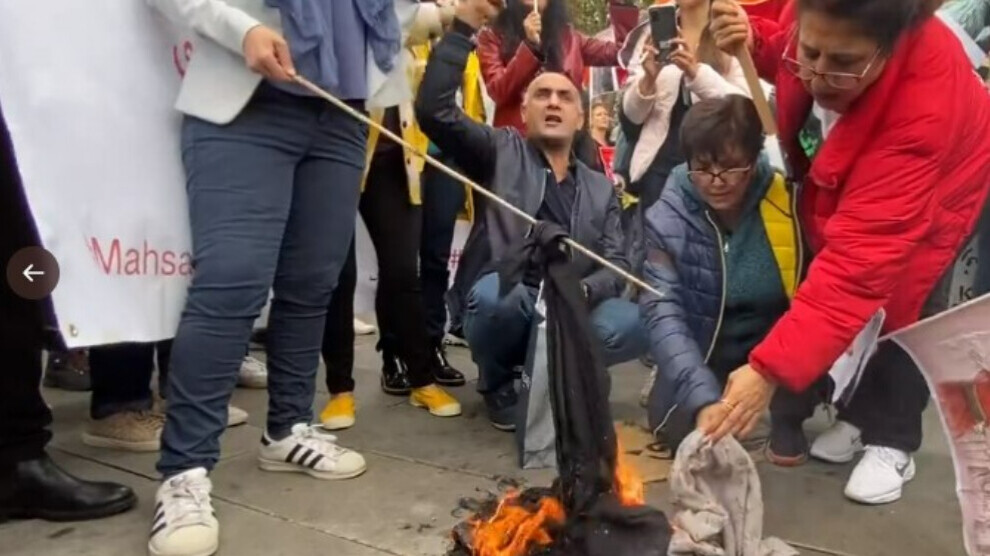 Activists marched from Place de la République to Place de la Nation in Paris to protest the murder of Jina Amini in Iran and to express solidarity with the protests which erupted after the killing.
Despite the heavy downpour, the people marched chanting "Jin, jiyan, azadi", which became the slogan of demonstrations in Iran after the Rojava Revolution.
Left party representatives, including the first secretary of the Socialist Party, Olivier Faure, ecologist MP Sandrine Rousseau and LFI (radical left) MEP Manon Aubry took the floor.
The speakers talked about the handshake between French President Emmanuel Macron and Iranian President Ibrahim Reisi during the session of the United Nations General Assembly held in New York and said: "The Mullahs kill women while the French government flirts with them."