Thousands of people in Van celebrate Newroz
Despite the rainy weather in Van, thousands of people went to Newroz Park from many boroughs of the city, shouting the slogan "Bijî Serok Apo".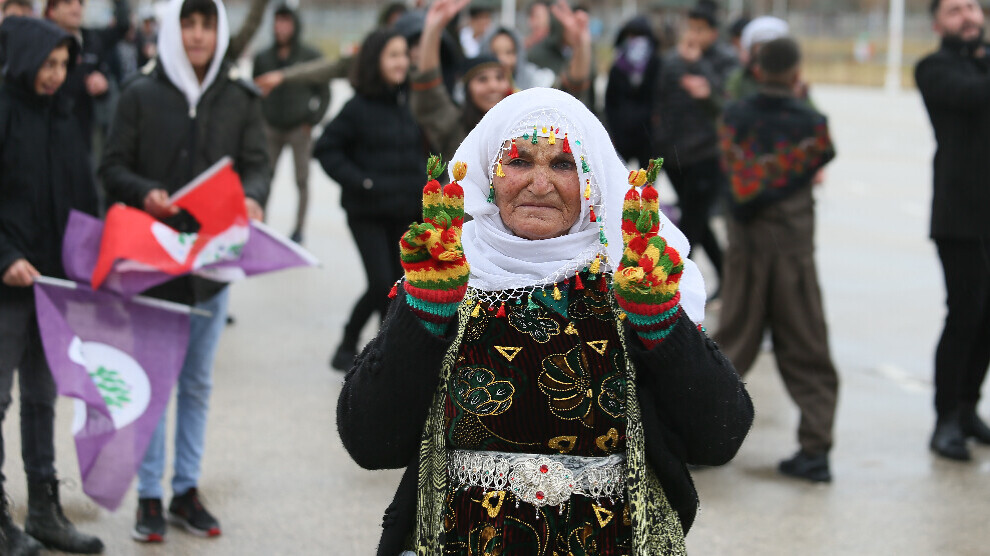 Thousands of people from many boroughs of Van (Wan) went to Newroz Park at the foot of Van Castle, to attend the Newroz celebrations. The people set out from Tusba, Rêya Armuşê (İpekyolu) and Artemêt (Edremit) heading towards the Newroz area despite the rainy weather.
Thousands coming from the central and rural boroughs are taken to the central area after passing through 4 search points. Most of the men and women wore local clothes, such as Kiras-fîstan and shawl-shapik.
The crowd was chanting "Bijî Serok Apo", but drum and zurna players were silent as a sign of respect towards the victims of the earthquake. Likewise, no group is performing on stage.
Newroz this year will pay tribute to the tens of thousands of people who lost their lives in the two earthquakes that hit Kurdistan, Turkey and Syria on 6 February while at the same time reiterating the demand for freedom of Abdullah Öcalan.