Thousands protest against Turkish invasion in Cologne
Masses are protesting the Turkish invasion in Cologne, Germany.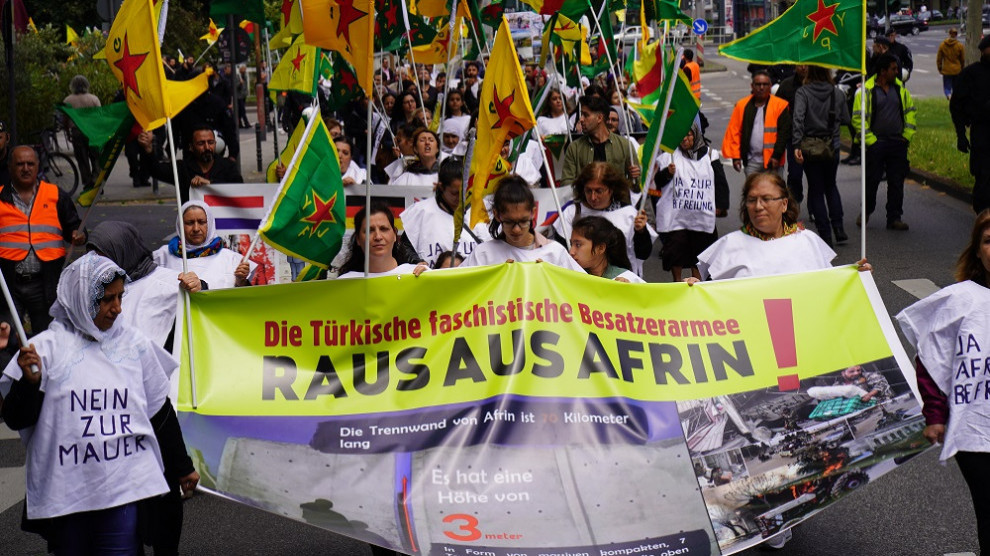 A massive demonstration is taking place in the German city of Cologne in protest at the Turkish state's invasion attacks against Afrin and South Kurdistan.
The demonstration is joined by thousands of Kurds and their friends who have gathered at Ebert Platz and started a march to Neu Markt.
Demonstrators against the Turkish invasion operation in Afrin and South Kurdistan are wearing t-shirts that read "No to walls, freedom for Afrin" and unfurled a banner reading "Fascist Turkish state out of Afrin".
The protesters are carrying YPG-YPJ flags and photos of martyrs who fell in North and East Syria, including of Arin Mirkan who carried out an action of self-sacrifice.
Information notes about the invasion of Afrin have been read in German.
Posters of Kurdish People's Leader Abdullah Öcalan are not allowed in the demonstration which will end with a rally in the afternoon.