Thousands rally in Stockholm to protest Sweden's policy of concessions to Turkey
Swedish and Kurdish organizations rallied in Stockholm to protest Sweden's accession to NATO and the concessions made to Turkey.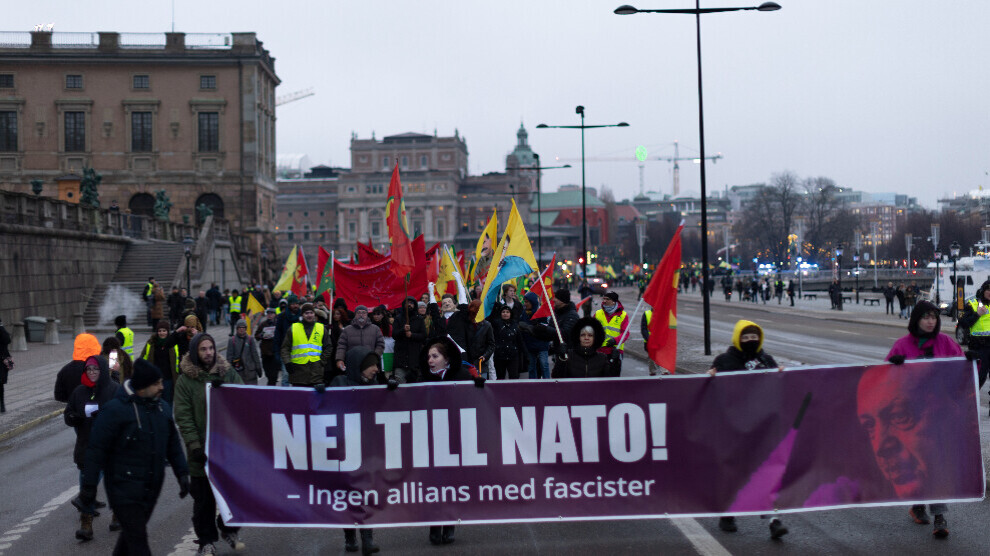 A demonstration against Sweden's accession to NATO and the government concessions to Turkey took place in Stockholm. Under the slogan "No to NATO - No alliance with fascists", thousands of people demonstrated against the extradition of refugees and arms exports to Turkey as well as against nuclear weapons in Sweden. The rally was organized by a broad alliance of Swedish and Kurdish organizations and left-wing parties.
The activists demanded freedom for Kurdish people's leader Abdullah Öcalan and denounced the war crimes committed by the Turkish army in Kurdistan.
A member of the youth organization of the Swedish Left Party, criticized the government which has decided to sacrifice Kurds as a price to pay to join NATO. "We reject cooperation with fascists like Erdogan and resist this imperialist policy. The fascist Erdogan rules Turkey with a regime of terror."
A large PKK flag was lowered from a bridge. The Erdogan puppet, which was hung upside down in front of Stockholm City Hall almost two weeks ago, was also carried in this demonstration.
Activists demanded the Swedish government to turn back on its steps. "The policy followed in the NATO accession process is a shame for Sweden and encourages Erdogan to continue to carry out his war policy against the Kurdish people,"the activists said.