TJK-E protests ban by German authorities of KCDK-E congress
The TJK-E protested the ban by German authorities of the KCDK-E congress in Cologne.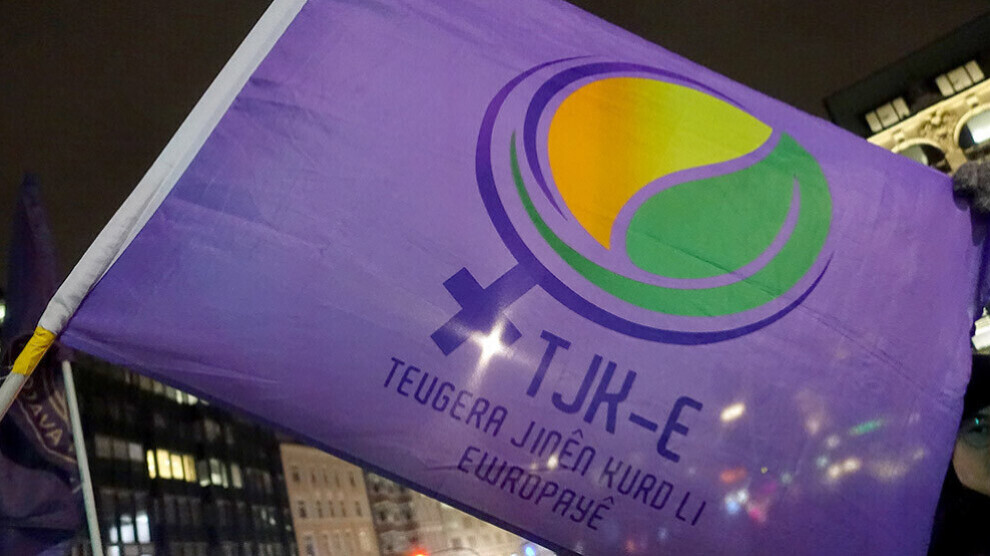 The European Kurdish Women's Movement (TJK-E) issued a written statement regarding the ban by the German authorities of the congress of the European Democratic Kurdish Society Congress (KCDK-E) which had been scheduled for tomorrow.
The statement said: "The 4th Congress of KCDK-E, planned to take place in Cologne, on Sunday, July 11, was banned by the German police in open violation of democracy and law. We consider the ban as the continuation of the practices developed by the fascist Turkish state against the Kurdish society in Germany. We strongly condemn this decision. The KCDK-E is a legitimate organization that aims to develop solidarity between peoples and cities. It is an umbrella organization that comes together and develops democratic struggle in the legal field."
The TJK-E added: "The KCDK-E is one of the most liberal institutions in Europe in the implementation of the co-chairman system and equal representation, which raises the awareness of the struggle against genderism, fights against all kinds of violence against women and is based on social change. The criminalization of such a wide-ranging organization by the German police is an attack on the Kurdish people gathered under this roof."
The statement continued: "It is not a coincidence that the delegation who wanted to go to South Kurdistan to say 'stop' to the occupation of the fascist Turkish state in Kurdistan were blocked by the German police, and it is not a coincidence that the KCDK-E congress was banned with false claims. Today, the German state continues the political genocide attacks carried out by the dictator Erdogan against the Kurds and all opposition institutions in Turkey, violating all democratic values and its own laws in Germany. This attack is not only an attack on the Kurdish people, but also on democracy, the law, and the right to organize, which is the most natural right of individuals. The German police should immediately withdraw this shameful decision and apologize to the Kurdish people and KCDK-E."
The statement added: "We state that this is not the first time we met with such fascist practices and that we will respond to every attack against democracy by raising our organization and expanding the struggle. On this basis, we call on all of our people to meet under the roof of KCDK-E and take a stand against these anti-democratic and unlawful attacks. We call on all institutions, organizations and personalities that define themselves as democrats, humanitarians, libertarians, and international institutions to develop a common struggle against these attacks against the KCDK-E. We call on all peoples living in Germany to defend democratic values and to come together around the just and honourable struggle of the Kurdish people."