Trial for the murder of journalist Hrant Dink resumed
Witness confirmed plan to kill Armenian journalist.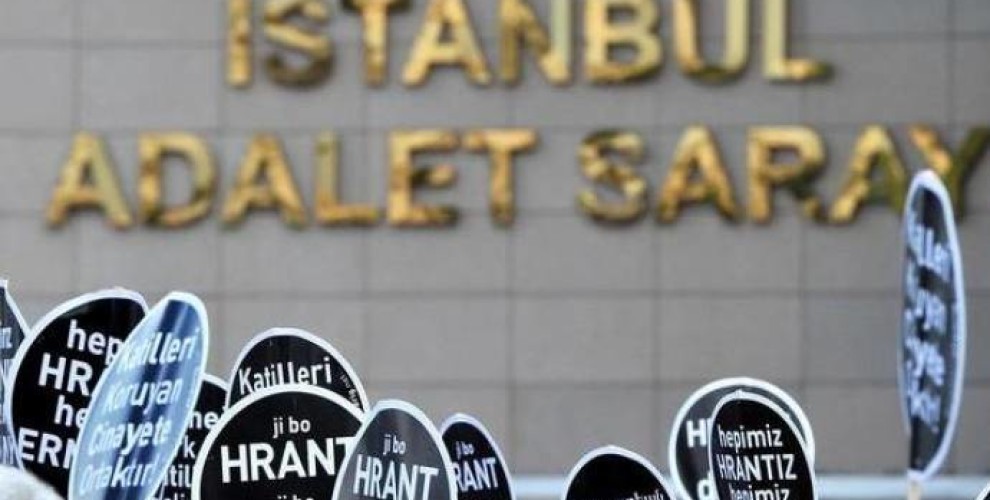 The 75th hearing of the trial against 85 people (among them 7 gendarmerie and public officials) for the murder of Agos Newspaper Editor-in-Chief Hrant Dink began at the Istanbul 14th High Criminal Court in Çağlayan, on Tuesday.
Detained and free suspects as well as lawyers attended the hearing. For the first time, suspect Mehmet Ali Özkılıç, Deputy Chief Inspector and State Supervisory Board member (DDK) presented his defence.
Özkılıç defended himself from the accusation brought on him by Samsun Heavy Penal Court No. 3 referring to "membership and financing of a organization".
Özkılıç argued that there was no legal basis in the supplementary indictment prepared and stated that the indictment was unfounded, unlawful and unfair.
He stated he "did not compromise the principles of the Constitution in my 27 years of civil service life. Does knowing a criminal make you guilty? Would you be blamed if your neighbour was a criminal and you knew him? The accusations are not based on concrete information and knowledge".
After the testimony of Özkılıç was the turn of Hrant Dink's doorman, Mithat Alkan. He said that the door bell had been stolen and that the person at the door introduced him as a police officer.
"He said we'd come back, but they never came back. - said Alkan - They came before the murder. They showed their weapons. The faces of the two people who were covered by black masks. They said, 'Be smart'. There was no one in the building".
Speaking about the incident, Alkan said: "I told him a week before he got shot. He said, 'Do not interfere with these things'".
Witness Coşkun İgci had previously described the military officers he had seen in as "JİTEM" [Gendarmerie special body].
"I met Veysel Şahin and then I met Okan Simsek. In early July 2006, Yasin Hayal said that he would kill Hrant Dink. I told Veysel and Okan. Because Yasin is a man who does what he says. They wanted to meet one day before the job. I got angry because I had informed them but they did not prevent the murder of Hrant Dink. They said, 'This stays between us, do not tell anyone.' Then the police came from Istanbul".
Armenian journalist Hrant Dink was murdered on 19 January 2009 after he left the office of the magazine Agos he directed in Istanbul.