Trial of Kurdish politicians started in Germany
The trial of 7 Kurdish politicians started in Stuttgart, Germany.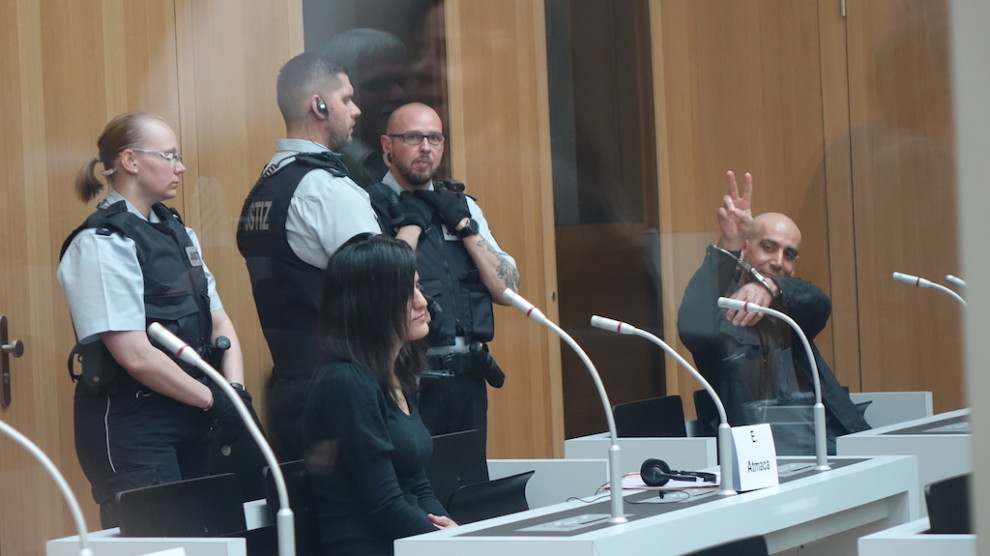 The trial of 7 Kurdish politicians who are charged with violating Article 129 B of Germany's constitution known as the "foreign terrorist organizations" law started yesterday as another link in the chain of trials against Kurdish politicians in exile in Germany.
The first hearing was for Semsettin B. (53). The case prepared by the Federal Prosecutor alleged several crimes committed by Semsettin B. Dr. Claus Belling headed the court panel and the indictment against Semsettin B. was read in this hearing.  The hearing continues today and the next hearing will be held on May 2. The hearings will be at 09:30 on every Tuesday and Thursday until June 27.
Semsettin B.'s lawyer Elke Nill said: "The panel's head judge has requested permission for another criminal case against my client from the Federal Ministry of Justice, inquiring whether there were grounds for that. This is a violation of the independence of the judge. Because it is the job of prosecutors to prepare indictments and demand criminal cases against persons. We have filed for recusation, we are now waiting for the Ministry's response."
The second hearing is for Kurdish citizen Salih K., who is accused of organizing a march from Heilbronn to Stuttgart and Mannheim to Strasbourg in February 2017, the Newroz celebrations of March 2017 and the Hannover Newroz celebrations in 2018 as well as a sit-in in front of the European Parliament in Strasbourg in April 2017.
The hearing for Veysel S. (37), accused of being a member of the PKK, Agit K. (25), dual citizen of Turkey and the Netherlands, Evrim A. (34) Ozkan T. (32) and Cihan A. (37), who is not on remand like the others, was held the day before at 13:00 in another hall. The arrestees were held in a glass cage and the lawyers, defense panel and the audience were also separated by glass. The lawyers protested the glass sections and said they won't accept trial under such conditions. The lawyers stood up in protest of the court panel and submitted written objections to the practice. The hearing was postponed to May 8 after the dispute. The hearings are expected to continue until December 2019, twice or three times a week.
The 6 out of the 7 individuals accused of membership to the PKK have been under arrest since June 21, 2018.
As the hearing continued, the MLPD held a press statement in front of the court. The statement referred to the Brussels courts' verdict on the PKK and said, "PKK and persons involved in the freedom movement in Turkey cannot be prosecuted."