Tuncel and Irmak: Resistance will prevail
Kurdish politicians on hunger strike Sebahat Tuncel and Selma Irmak said: "The resistance will prevail. Breaking the isolation will be the beginning of a new process."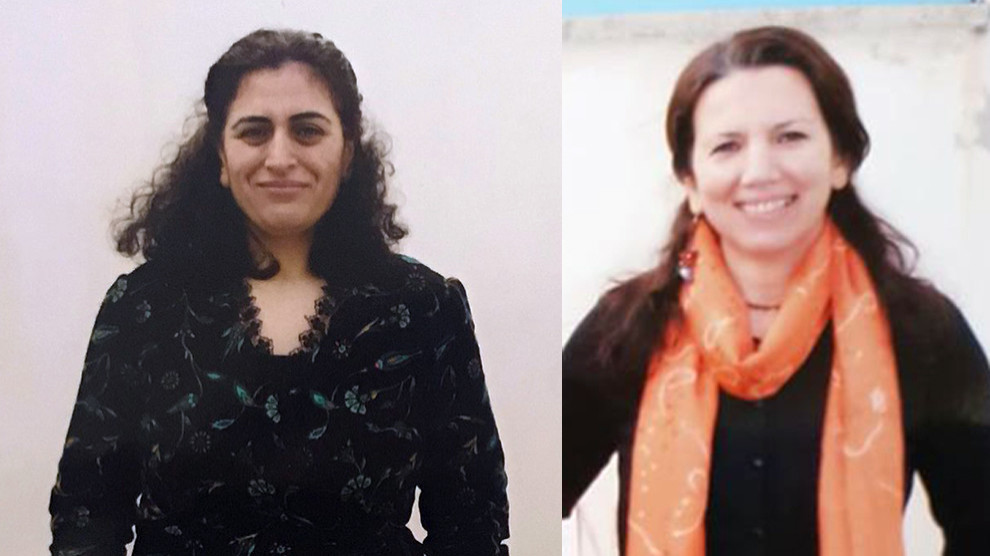 Democratic Regions Party (DBP) Co-chair Sebahat Tuncel and former Peoples' Democratic Party (HDP) MP Selma Irmak have been on a hunger strike for 96 days in the Kandira Type F Prison they are being held in. Tuncel and Irmak had joined the protest led by DTK Co-chair Leyla Guven on January 15.
TUNCEL: RESISTANCE WILL PREVAIL
Tuncel and Irmak sent messages on their protest.
Sebahat Tuncel: "I believe this process of resistance led by Leyla Guven that many women have joined will prevail. The "special law" and the isolation policy implemented in Imrali today is imposed upon all peoples of Turkey in the person of Mr. Ocalan. Breaking the isolation will kickstart a new process important for both the Kurdish people and the peoples of Turkey."
IRMAK: ISOLATION AFFECTS ALL OF SOCIETY
Selma Irmak: "The whole world, friend and foe, knows that Mr. Abdullah Ocalan is not merely an individual. He is the representation of a people, the peoples of a democratic nation, and all who seek the truth and believe in peace, justice, human rights and freedom. The absolute isolation system in place for 20 years in Imrali is aimed to catch the whole of society and its future in a vise, to force them to kneel. But they have not succeeded, and they never will."