Turkey comes close to last in 2019 Global Peace Index
Turkey came in close to last in the 2019 Global Peace Index by the Institute for Economy and Peace (IEP).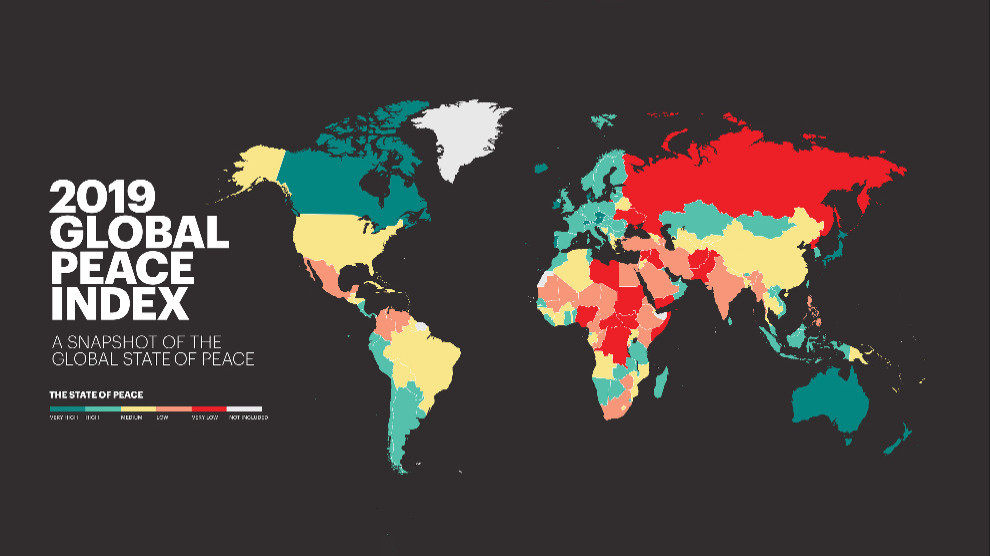 The Australia-based thought institute publishes a Global Peace Index that showcases the level of domestic peace for countries.
In the 2019 report, Turkey stands out as "countries getting wrose" alongside Nicaragua and Yemen, among 163 countries.
Turkey dropped 3 spots from 149th in 2018 and came in 152nd, one spot behind the Sudan where a civil war continues. The index cited Afghanistan as the country in the last place. Syria came last in 2018, and this year the country moved up one spot.
Iceland was the country with the best domestic peace this year once again. New Zealand and Portugal follow Iceland in the listing.
The report said there is an improvement in overall violence and conflict for the first time since 2013. Armament was reduced in 106 countries.
IEP founder Steve Killelea said there is less violence in the world in general: "In recent years, the conflict that affected Iraq and Syria has subsided but new conflict areas have sprung up in Yemen, Nicaragua and Turkey."
One of the improving countries was Ukraine, while visible improvement was observed in Syria and Iraq as well.
The report takes into accounts measures like war, terrorism, police brutality and armament. In these metrics, Europe continues to be the most peaceful region in the world.