Turkey-Russia-Iran triple summit to be held on September 16
Presidents of Russia, Turkey and Iran will gather in Ankara on September 16 to discuss Syria.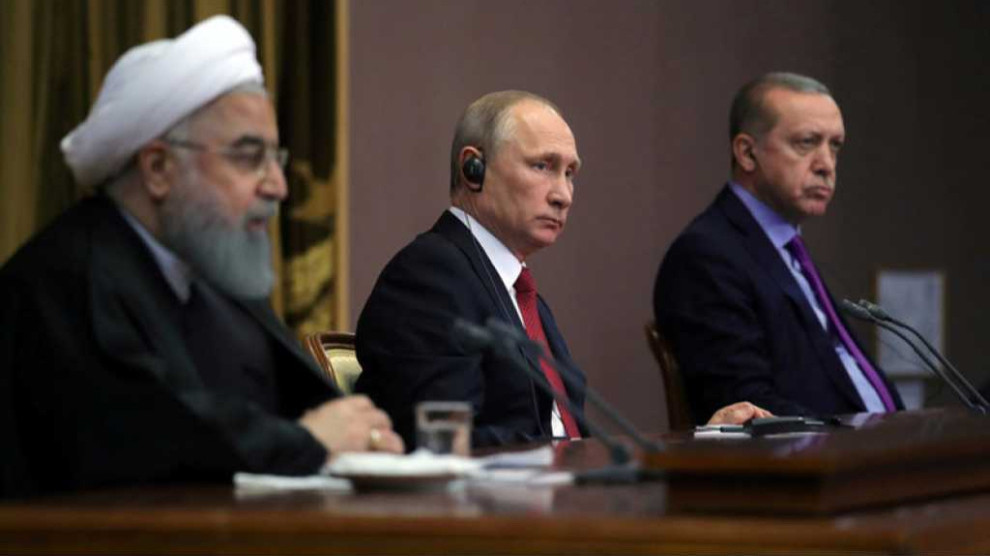 Turkish Presidential Advisor Ibrahim Kalin announced that President Tayyip Erdogan will be hosting a triple summit with Russia and Iran in Ankara.
Russia and Iran are the core supporters of the Damascus regime, while Turkey is participating in the summits as the protector of gang groups as well as speaking in their name.
According to Ibrahim Kalin, presidents of all three countries will be discussing the establishment of a constitutional committee in Syria and how the political process will advance as well as the Idlib deal signed by Ankara and Moscow in 2018.
The summit declaration came after the Syrian regime took over the strategically important Khan Sheikhoun district in Idlib with support from Moscow and Tehran.
Turkish state backed gangs had withdrawn from Khan Sheikhoun and the neighboring Hama province's northern areas.
The Syrian regime launched an operation against Idlib in April. When they entered Khan Sheikhoun, the Turkish state rushed to the aid of their gangs with a convoy of 50 armored vehicles but Russia and Syria stopped the convoy's advance.
The Idlib region was to become a demilitarized zone as per the 2018 Sochi agreement between Ankara and Moscow, but the deal was only partially implemented.