Turkey's former intelligence official says state officials killed 18 people for money
Mehmet Eymür, a former leading official of Turkey's National Intelligence Agency (MİT), admitted that state officials killed 18 people for money and the then Prime Minister Tansu Çiller knew about these murders.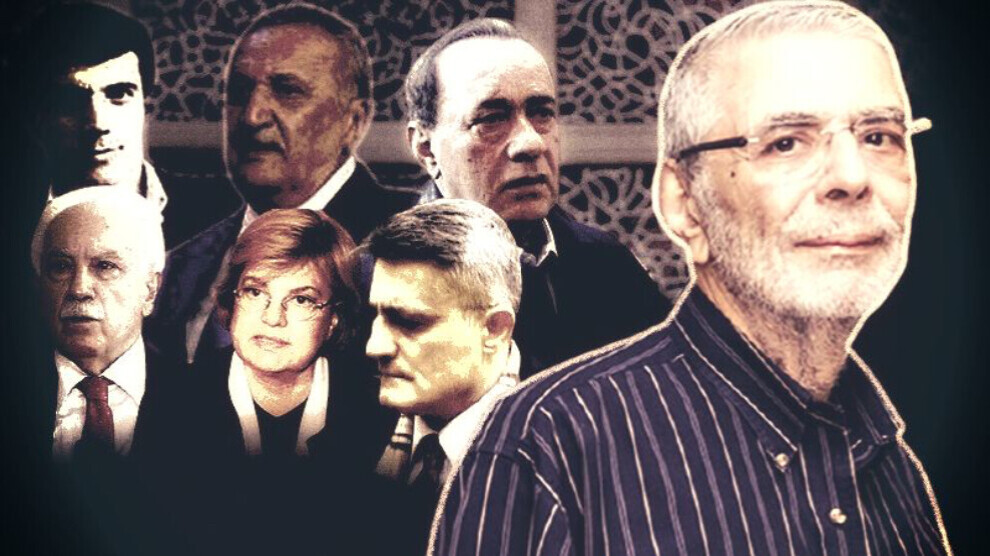 Former MIT official spoke to Gökçer Tahincioğlu of T24 news site. The news outlet described Eymür as "someone who has taken part in some of the critical junctures of the country since the 1970s, has won a name for himself, knows or is believed to know about what happened as an intelligence officer."
As the trial in which 19 defendants, including Mehmet Ağar, are tried  in connection with 18 unsolved murders in the 90s, has restarted, Eymür made confessions to T24 about these murders.
'YEŞİL' WAS KILLED
Eymür said that Mahmut Yıldırım, code-named Yeşil (Green in Turkish), who was trained to commit crimes by the state, had no reason to run away from them, and added that "one of the people who shared the money killed him".
'YEŞİL KILLED CEM ERSEVER'
"Many people hired him. He had no reason to flee from us if he lived," Eymür said claiming that Major Ahmet Cem Ersever, one of the key figures of the state's paramilitary criminal organization JİTEM, was killed by Green. "I think Yeşil killed Ersever."
'GOVERNMENT DOESN'T NEED DECENT MEN'
Eymür revealed that there are other names like Yeşil. He argued that the state does not need a "decent man". "Of course, we don't need a decent man. What information can a decent man provide? A man who is involved in an activity is already a dirty man," he said.
'18 PEOPLE WERE KILLED BY THE STATE'
Reminding that Korkut Eken, one of the people from his immediate environment, stood trial for 18 murders, Eymür answered the question whether the state killed those 18 people as; "Yes. This case was launched based on the statements of Ayhan Çarkın."
'THE STATE CAN DO ANYTHING, IT IS LEGITIMATE
According to Eymür, the state can do anything, it is "legitimate". "The state can do anything in my opinion. It is legitimate. That's how it works for me. But if there is money involved… Give me that much money or I will kill you. These people were unfortunately killed this way."
Eymür admitted that Abdullah Çatlı, one of the other notorious figures used by the state to commit crimes, was involved in drug traffic, and said that Çiller was also aware of the relationship between Mehmet Ağar and Abdullah Çatlı.
ÇİLLER KNEW
Eymür argued that when the MIT was done with these people, they became a member of Ağar's team. "Yes, they became members of the same team. Çiller knows about the murders, but who knows how Ağar presented them to her. Ağar issued them passports and granted them authority."
'DOĞU PERİNÇEK, A BRITISH SPY'
Eymür also said that Doğu Perinçek is a man of "British intelligence and the US." He added, "In my opinion, Perinçek is surely a man of British intelligence and the US. He certainly is."
When asked "Are you saying this based on some knowledge?", Eymür answered "Yes".
'PERİNÇEK WAS TASKED TO PREVENT SPREAD OF LEFT-WING IDEAS'
"Perinçek's organization was established to prevent the development of the left in Turkey. The US has infiltrated many places in Turkey. Unfortunately, we couldn't get rid of the US influence."