Turkish attack on Shengal protested in Esslingen
Demonstrators expressed their solidarity with the resistance against the Turkish state and ISIS.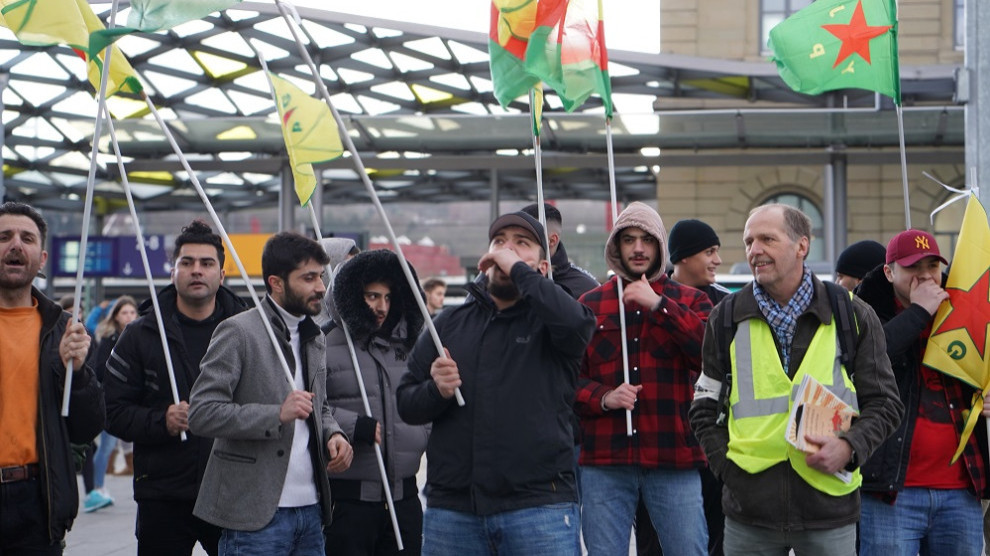 Kurds and their friends staged a demonstration in the German city of Esslingen in protest at the Turkish attack on Shengal which killed four fighters of the YBŞ resistance units, including a commander, on Wednesday.
The crowd also protested against the Turkish state's ongoing genocidal attacks on Rojava seeking to invade the North-East Syrian territory.
"Hands off Rojava", "Freedom of women in Shengal is the freedom of humanity", "Women of the world, unite against ISIS" read the banners displayed by the demonstrators.
The crowd also chanted slogans such as "Terrorist Erdoğan out of Rojava", "Long live the resistance of Rojava" and "Long live international solidarity".