Turkish F-35 pilots training in the U.S. grounded 
The U.S. military has grounded the Turkish pilots training on the F-35 fighter jet in the United States over its plans to purchase a missile system from Russia.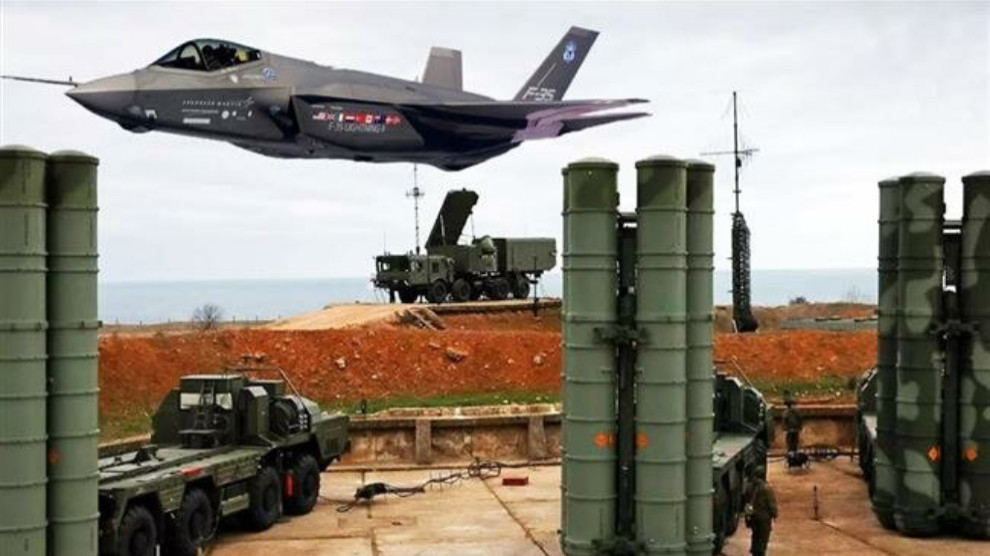 The U.S. military also cut off the pilots access to the aircraft's restricted information.
The U.S. Defense Department last week formally gave Turkey a deadline of July 31 to scrap the deal for Russia's S-400 missile system before cutting the NATO ally out of the F-35 program altogether.
If Ankara does not change course, all Turkish Air Force personnel involved in the program must leave the United States.
For the six Turkish pilots at Luke Air Force Base in Arizona— two instructors and four students —their access to the new American-made jet has already been cut off.
Pentagon spokesman Lt. Col. Mike Andrews confirmed that the Turkish pilots at Luke Air Force Base are no longer flying despite the July 31 deadline.
"Without a change in Turkish policy, we will continue to work closely with our Turkish ally on winding down their participation in the F-35 program," he said.
The grounding was labelled as an "operational pause" so that if Turkey decides to scrap the S-400 at the last minute, the pilots could resume their training. This outcome, however, does not look likely.
Some parts for the F-35 fighter jets manufactured by the American company Lockheed Martin are procured from Turkey. In early April, American officials had informed their Turkish counterparts that the delivery of equipment related to the F-35 fighter jet project was halted. American sources had said delivery for all future training equipment and all F-35 related equipment had been cancelled.
The US and other NATO allies that have F-35 jets are concerned for the S-400 systems, particularly for Russia learning how to identify and track F-35s with the S-400 system and that the effectiveness of these jets against Russian made weapons will decrease in the future.