Turkish invasion protested in Stockholm
Actions were organized to condemn the invasion of the Turkish state and express solidarity with Rojava and North East Syria in Stockholm.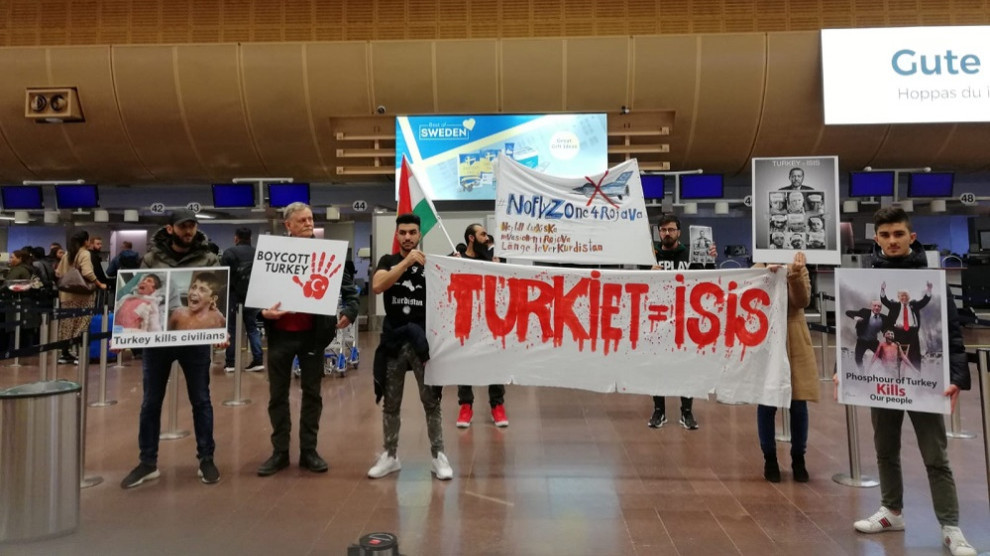 Activists organised a protest at Arlanda Airport outside Stockholm.
The activists informed passangers about the Turkish state war and crimes against humanity carried out in Kurdistan.
Kurds and their friends have been protesting at Sergestorg Square since 9 October, the day the Turkish invasion began.
Left Party MP Tony Haddou said that the Turkish state had invaded Rojava and violated international law and committed war crimes against civilians.
Activists said that Turkey aimed at destroying the achievements of Kurds, Assyrian-Syriacs, Armenians and the other nations in Rojava.