Two politicians taken into custody at Gemlik March sent to prison
HDP Kadıköy District co-chair Koray Türkay and Socialist Youth Association Federation İsmail Temel, who were taken into custody at the march against the isolation imposed on Öcalan, were sent to prison.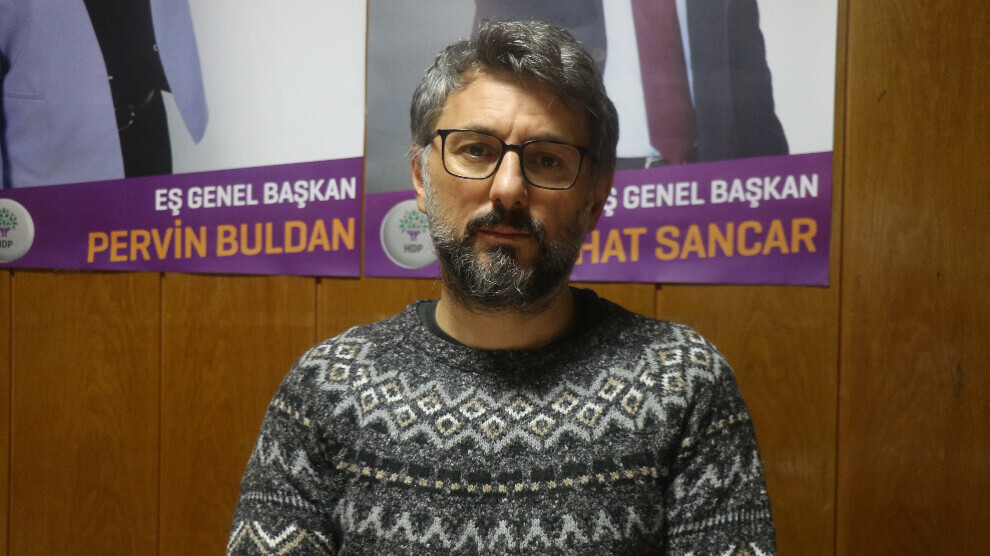 25 people from the Peoples' Democratic Congress (HDK), Democratic Society Congress (DTK), Tevgera Jinên Azad (TJA), Democratic Regions Party (DBP), Peoples' Democratic Party and MED Legal and Solidarity Associations Federation of Prisoners and Convict Families (MED TUHAD-FED), taken into custody during the Gemlik March in Kadıköy organised to demand the end to the isolation against people's leader Abdullah Öcalan were sent to the prosecutor office on Monday.
The activists were accused of "violating the law on meetings and demonstrations", as well as of chanting slogans in favour of the guerrillas.
After the statements, 23 people were referred to the Criminal Judgeship of Peace with the request to be released under judicial control.
However, HDP Kadıköy District co-chair Kuray Turkay and Socialist Youth Association Federation (SGDF) member İsmail Temel were sent to prison with the same accusation as well as for "resisting the police".