US delegation visited Raqqa
Former US Ambassador in Bahrein and a delegation of US commanders visited the city of Raqqa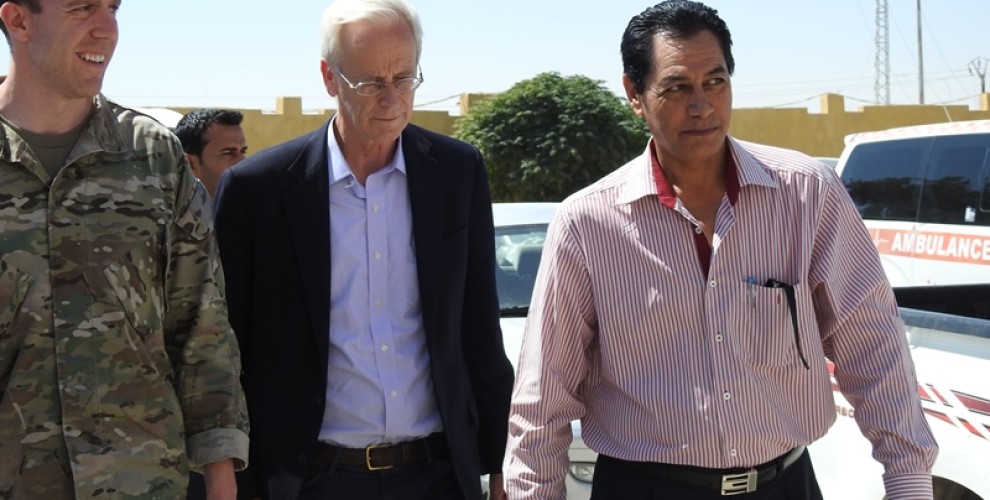 Former US Ambassador in Bahrein William Roebuck has visited Raqqa together with a delegation of international coalition forces commanders. 
Members of the delegation were welcomed by Leyla Mustafa and Ebid El-Mihbas, co-presidents of Raqqa Civic Council and members of the council.
The delegation met with officials from the Reconstruction Committee, the Health Committee and the Energy Committee of the Autonomous Administration when they visited the Council.
The delegation was informed of the state of reconstruction work in the city by the Raqqa Civic Council  and visited some of the institutions dealing with the various reconstruction projects. 
Former Ambassador Roebuck also met with Hamid al-Ferec, co-chair of the Tebqa Democratic Civil Legislative Council on 2 August.
The city of Raqqa was occupied for four years by DAESH mercenaries who had proclaimed it the capital of their 'Caliphate'. 
It was liberated by the Syrian Democratic Forces (SDF) on 20 October 2017.