What will happen in Idlib?
Speculation of a military operation and agreement between Turkey and Russia are on the table.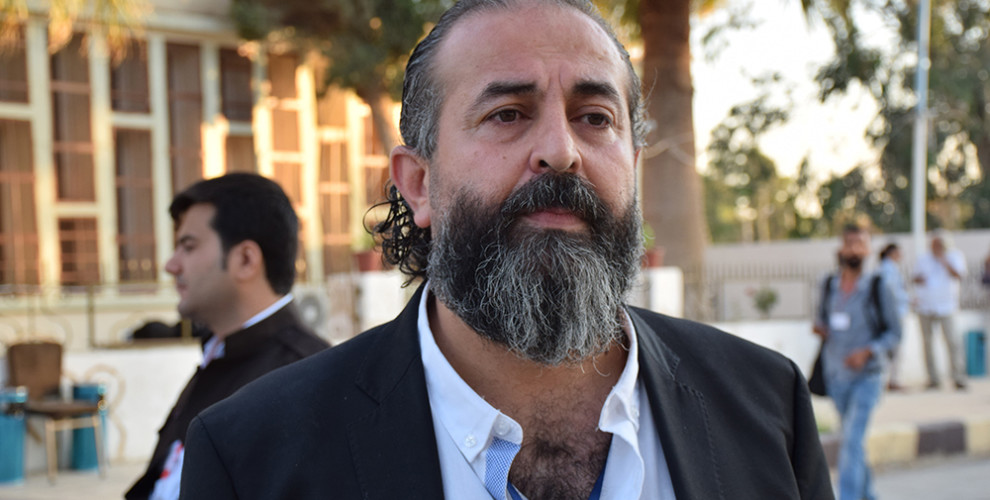 Firas Qesas, president of the Syrian Contemporary Democratic Party, said that the Turkish state and Russia have reached an agreement over al-Nusra and other mercenary groups in Idlib.
Talking to ANHA, Qesas explained the stage of negotiations on the future of Idlib and a possible operation in the area.
A military operation by the Syrian regime and Russia in Idlib is on the agenda. In your opinion, why are the regime and Russia specifically targeting this region?
The democratic and freedom values have been under attack.​​ Since 2011, there regime has been fighting against the occupation of these mercenary groups in places like Aleppo, Ghouta, Daraa and Idlib. They dealt heavy blows to armed groups occupying these various regions except in Idlib.
Here, Russia and the regime have tried to solve the problem. Idlib region was filled with armed groups armed groups handed over the territories under their control to the regime with the support of Russia and Iran. As a consequence, Idlib population has increased and the region has become a military and political area.
I guess that Russia will not deal with Idlib as it did with Daraa, Ghouta and Aleppo. But all the scenarios are on the table and everything is possible.
Idlib was declared a "conflict de-escalation area" within the framework of Astana negotiations. Now Russia, somehow the guarantor of this declaration, is talking about an operation on the region. How do you evaluate this situation? Are the Astana negotiations not valid anymore?
We have seen the strategy of "conflict de-escalation area" most clearly in Daraa. This strategy was a tool that was used by Russia to purge armed groups. Russia, Turkey, Iran, in some cases the United States (for Daraa) have acted as guarantor temporarily. Analysis on this subject can be made at the necessary conditions and time.
In this sense, Astana is not out of the game, but the negotiations between the parties and their aims have become clear.
As everyone knows, Idlib is under the control of various mercenary groups such as Tahrir Al-Sham (Jabhat al-Nusra) which are in international terrorist lists. It is also known that the Turkish state supports these groups. Given this, do you think there is some kind of Turkey-Russia relation being forged?
I do not think that Turkey will anger Putin. For me, Turks and Russians have already agreed on Idlib, long ago. Of course, the situation of al-Nusra will not be different from that of other groups occupying the city. There are news going around talking of a reorganization of the armed groups on the agenda.
What will become of Idlib in the future? Should we expect a war, or rather some gateway like in Aleppo and East Ghouta?
According to my information, Idlib will be the most challenging test for the countries that have a say in Syria. Many military scenarios are put forward. Armed groups and many people are already dubbing the battle to be held here as 'the last war'.
In Idlib about one million people are living, including civilians and refugees. If these military scenarios are put into practice, the result will be a huge tragedy. If we consider the consequences of the war in Syria, I think that all the scenarios are possible at this stage.
Assuming there is a war in Idlib, what would happen to Jarablus, Azaz, Afrin, al-Bab and the other war areas under the occupation of the Turkish state?
It seems that the areas occupied by the Turkish are kept away from a solution like in Idlib. We see that these areas are actually held by Turkey as a tool of threat and is used in accordance with its interests before the final steps to resolve the crisis in Syria.
It is not possible to say whether this area will end under control of Russia or Turkey. Or, is it perhaps that these two countries already have an agreement on this area? We'll know the answer to these questions as we go along.
If there is a war as it is speculated in the area, rest assure than once again it will be civilians who will suffer the most.