Young activists continue Long March on the third day
The Long March for freedom of Kurdish leader Abdullah Öcalan, initiated by Kurdish and internationalist youth in Europe, is continuing on its third day.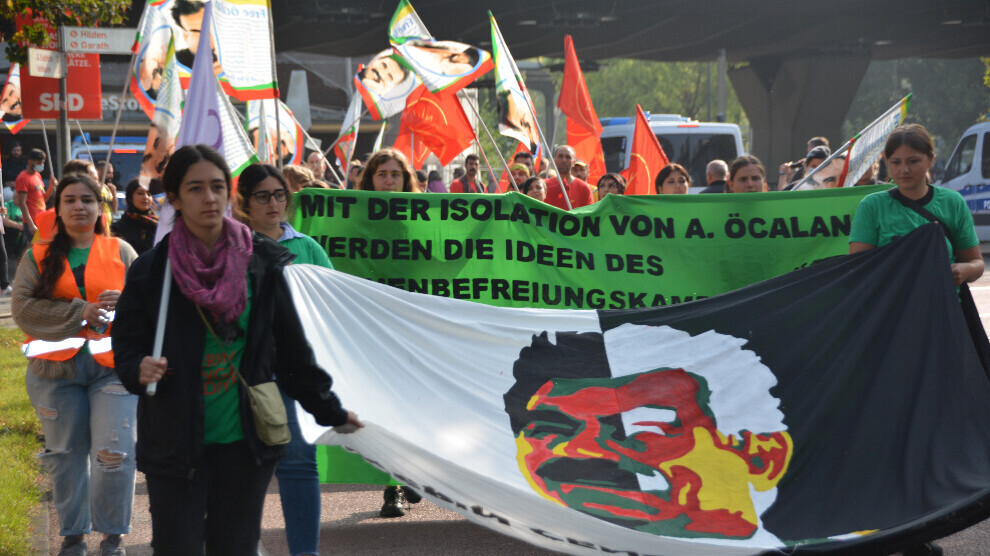 The third day of the Long March attended by Kurdish and internationalist youth from all over Europe under the leadership of the European Revolutionary Youth Movements has started today.
The action, which is held every year for the freedom of Öcalan, is being carried out this year from the city of Cologne, Germany to the city of Aachen under the motto "Dest bi Dest - Mil bi Mil: Werin Cenga Azadiyê".
The third day of the march started following a moment of silence in front of the Düsseldorf Benrath central train station in memory of the martyrs of the Kurdistan revolution. The young activists are marching from the city center of Dusseldorf Benrath to the center of Dusseldorf.