Young activists walk from Benrath to Düsseldorf on the third day of the Long March
Young activists overcame police provocations during the second day of the Long March and today they will march from the suburb of Benrath to the city center of Düsseldorf.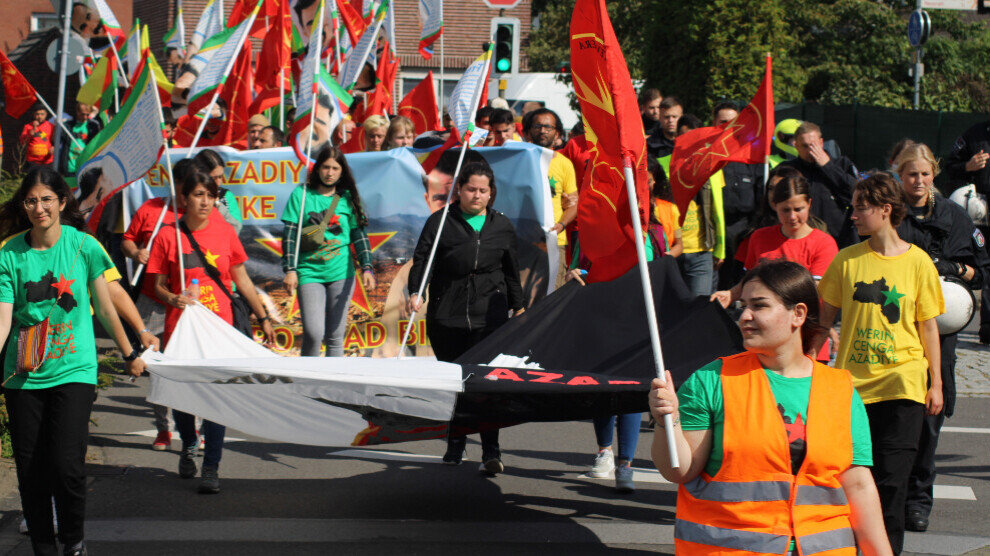 The Long March (Meşa Dirêj), promoted by Kurdish and internationalist young people from Cologne to Aachen, demanding freedom for Kurdish people's leader Abdullah Öcalan, is on its third day.
The young activists, who were surrounded by the German police during the second day, were exposed to provocation but continued their action with determination.
On the second day of the march, Sunday, the young activists walked about 20 kilometres to Düsseldorf-Benrath. Young people held a seminar here in the evening on the importance of organizing, the importance of achieving freedom for Öcalan and the genocidal invasion attacks in Kurdistan. The audio recordings of the guerrillas during the Zendura Resistance in the Medya Defense Areas were listened to the meeting.
Today the young activists will walk from the suburb of Benrath to Düsseldorf city center.