HPG: Guerrillas infiltrate Turkish forces' positions in Şemdinli
HPG/YJA Star guerrillas infiltrated the positions of Turkish soldiers in Şemdinli, northern Kurdistan.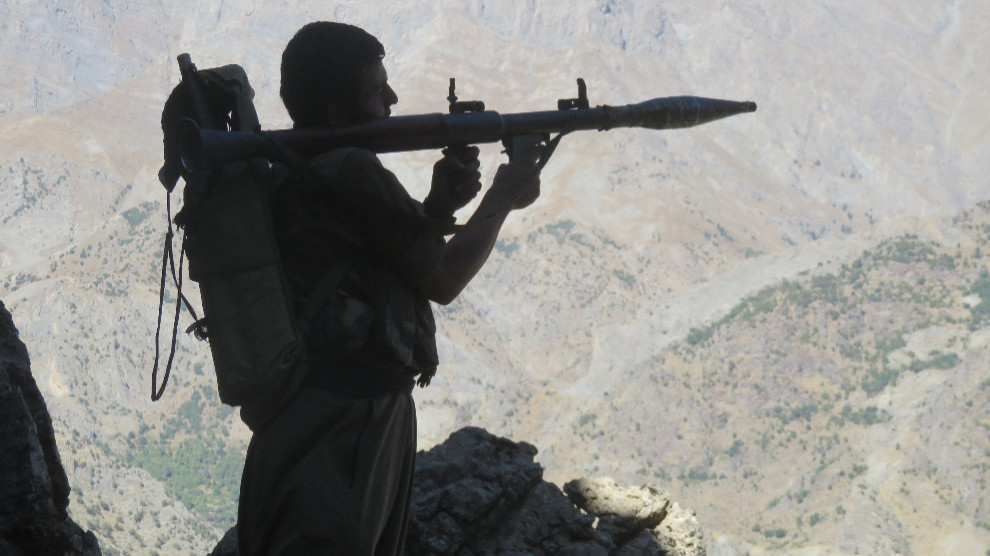 The Press Office of People's Defense Forces (HPG) released a statement announcing the details of an action carried out by guerrillas on August 16.
The statement said that; "As part of the Martyr Bager and Martyr Ronya Revolutionary Initiative, our forces carried out an action against the Turkish forces stationed on Hill Leylek in Şemzînan (Şemdinli) district of Hakkari at 15:20 on August 16 to mark the anniversary of the August 15 Initiative. Our forces infiltrated the positions of the enemy's positions and put them under fire from two directions. Capturing the positions of the enemy forces, our forces seized one BKC rifle from a soldier killed here, and destroyed a telescope binoculars in another position. At least one soldier was confirmed killed and many others wounded in this action, after which the involved guerrilla unit returned to their base safely."
HPG reported that Turkish fighter jets bombed Hill Cudi in Zap region of Medya Defense Zones at around 01:00 on August 18, adding that the bombardment did not result in casualties or injuries in guerrilla ranks.