People of Raqqa working together to solve problems
The people of Raqqa have organized themselves through communes and assemblies and work in the spirit of unity to solve problems.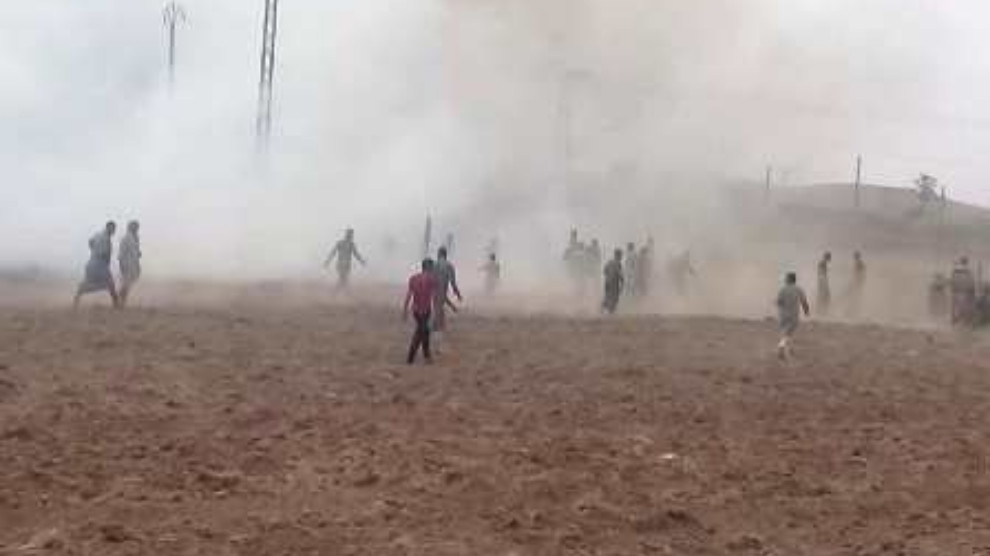 After the liberation of the city of from the ISIS mercenaries, Raqqa Civil Council gave life to many assemblies and communes.
The first step was to organise assemblies in the different neighborhoods after which communes were established to develop the spirit of common life and brotherhood.
The spirit of unity in the city has also been seen in the fires which have recently hit the region destroying hectars of agricultural land.
The people of Raqqa, firefighters and civil society organizations jointly work to extinguish the fires.
Al-Rafiqî Neighborhood Committee Co-Chair Mihemed Xelîl told ANHA: "We are working together to solve people's problems. We are putting in practice the idea of living a common life based on the principle of inclusiveness."
Hecî Salih, co-chair of Martyr Mazin Neighborhood Commune, said: "With the beginning of the harvest time, those who are cooperating with external forces have burned our harvests. However, the people of Raqqa reacted and worked in unity to extinguish the fires."
Mediya Meter, Co-chair of the Al-Mensûr Neighborhood Commune, said that "the spirit of unity in Raqqa is not something new. Once again citizens are working together to solve the problems in the city."