Turkish soldiers start fires in Serekaniye
Turkish soldiers started fires in Serekaniye, while a large scale fire broke out in Tirbespiye on an unknown cause.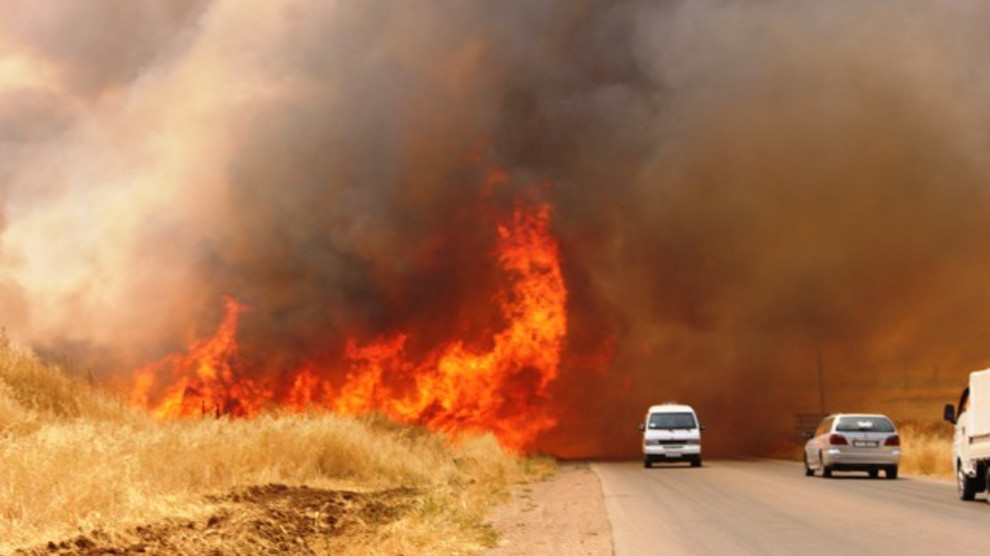 Invading Turkish solders positioned along the border between Northern Kurdistan and Rojava set fire to the fields at the border line. The fires destroyed cultivated lands in the Keshto village in Serekaniye.
Regional residents and firefighting units stopped the spread of the fire but 25 decares of wheat fields were already burned down.
LARGE SCALE FIRE IN TIRBESPIYE
A fire broke out in the fields of villages to the south of Tirbespiye today and the fire spread to the fields to the north and east of the district with the wind. Residents and firefighters are still trying to fight the fire. It is not yet known why the fire broke out, and hundreds of hectares of land was damaged.