397 schools open in Raqqa
Raqqa Education and Training Committee continues to repair and build new schools. In addition, a 2024 plan was prepared, to include schools in rural areas. As a result of the committee's work this year, 397 schools were opened.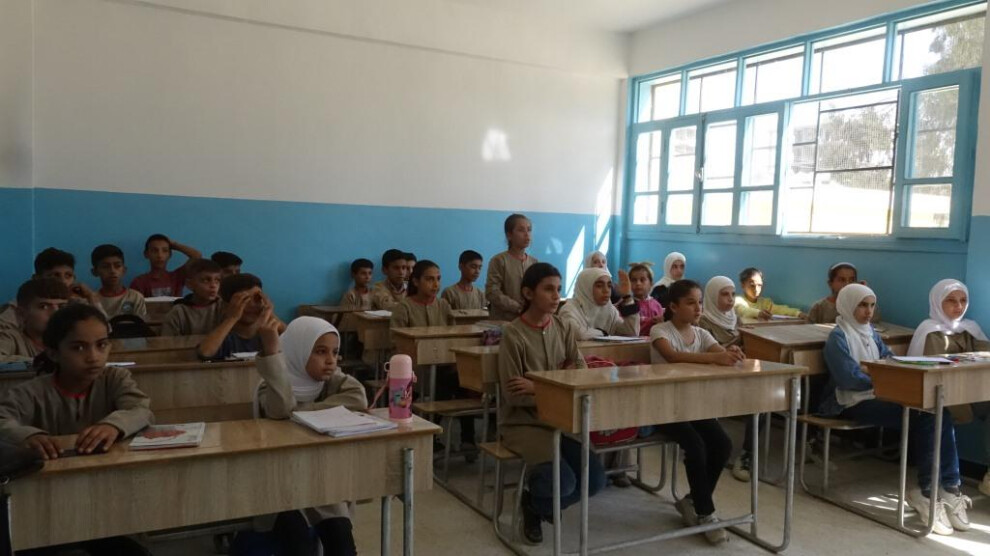 The Education and Training Committee in Raqqa continues to work to build new schools and repair damaged schools. In this context, many schools that were damaged during the liberation of Raqqa from ISIS mercenaries in 2017 have been repaired. The committee also made plans for 2024 to ensure education in the whole province, including rural areas.
Speaking to ANHA, Raqqa Education and Training Committee co-chair Xelef El Matar said: "We have been working to repair the schools that were completely or partially destroyed since the committee was established."
15 new schools
15 new schools were built for the new academic year in Raqqa, while 65 schools were completely renovated, and 122 partially repaired.
According to El Matar, 397 schools were opened in the 2023-2024 academic year to accommodate students of all grades.
El Matar continued: "A plan was made to restore 4 schools. In fact, work has started in these schools, namely Al-Rashid Primary School, Al-Rashid Preparatory School, Sibehiye and Al-Betani schools."
The committee plans to repair 3 further schools (Xalid Bin El Welîd, Îsmaîl Baqir and Hezîme school in the north of Raqqa) in 2024.
15 thousand students
In 2023, the committee repaired 34 schools, 27 of which were completely and 7 partially destroyed in the city. El Matar noted that they will repair schools in rural areas in 2024 and added that 15 thousand students benefited from the work of the Raqqa Education and Training Committee, and that other schools were needed due to overcrowding in some schools.