8 terrorists killed as HRE hit occupation forces in al-Bab
Afrin Liberation Forces continue inflicting blows on the Turkish army and allied jihadist groups in northern Syria.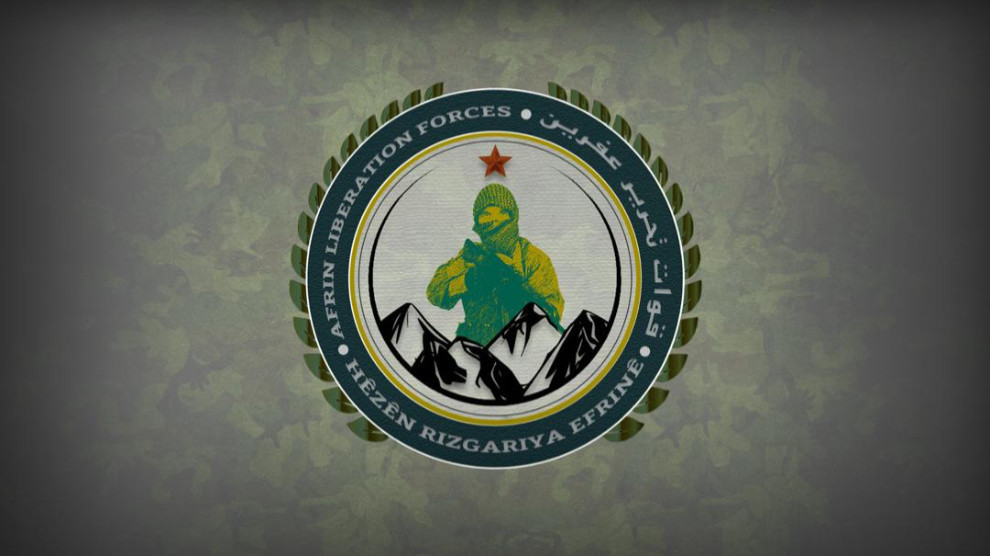 Afrin Liberation Forces (HRE) released a statement detailing the two actions carried out by their units against the occupation forces in Turkish occupied Afrin and al-Bab cities.
According to the statement, HRE fighters targeted the intelligence center of the Turkish invasion army and allied mercenaries in Afrin city center on August 28. The number of resulting casualties or injuries couldn't be clarified.
On August 29, HRE units struck from three directions a base of Fırqat al-Hamza and Sultan Murad terrorist groups in the vicinity of Daxilbash village in al-Bab region. Concurrently, a military vehicle of the terrorists was targeted. 8 terrorists were killed and 5 others wounded as a result of the strikes by HRE units.
HRE also reported that the Turkish army and mercenaries under their command bombed many villages in Afrin and Shehba on August 28-29.
Accordingly, the bombardments with howitzers and tanks targeted the villages of Nêrebiyê, Til Cîcan and Zîwan in Shehba, and the villages of Merenaz, Malikiyê, Şewarixa, Soxanekê and Aqîbê in Afrin's Shera and Sherawa districts. HRE also reported intense activity by Turkish unmanned aerial vehicles over the region.
8 Turkish-backed jihadists killed by our forces in al-Bab.
Our forces attacked a jihadist base from 3 directions and engaged in clashes with the terrorists. Our forces also carried out a sabotage operation against one of their military vehicles. 8 were killed and 5 were injured. pic.twitter.com/8VqOOP2Pdp

— Afrin Liberation Forces (@HRE_official) August 30, 2019