Archaeological museum of Raqqa reopens
After long restoration work, the archaeological museum of Raqqa was able to reopen. However, out of 8,000 objects before they were looted by ISIS, only 880 can be found in the exhibition.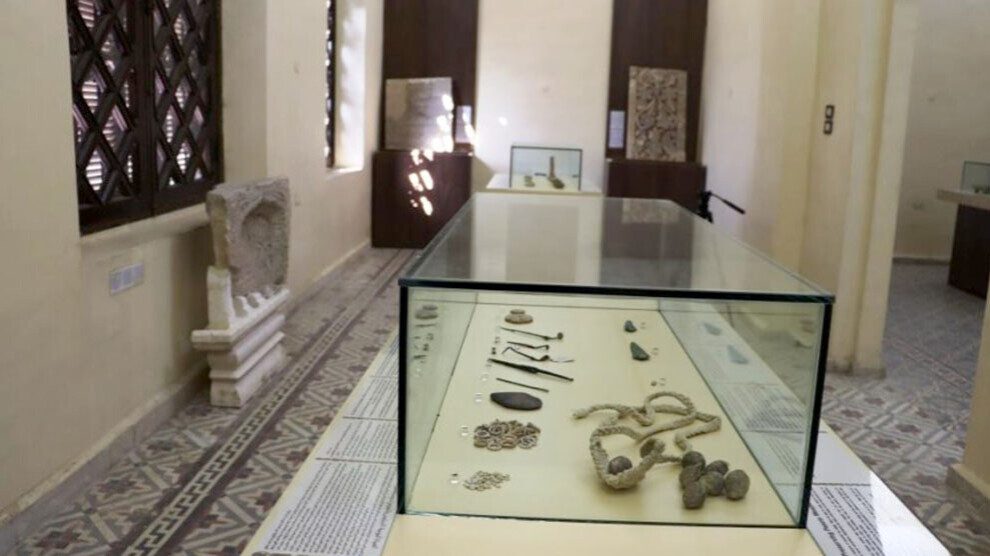 The Archaeological Museum of Raqqa has opened its doors to visitors after a long renovation and reconstruction. Even though this represents a big step for Raqqa, a bitter aftertaste remains because well over 80 percent of the museum's objects from 9,000 years of history remain missing.
The Raqqa Museum was established in 1981 in a former Ottoman administrative building and exhibited objects from the late Neolithic, Aramaic, Mitanni and Byzantium pieces. The objects include tools, figurines, architectural elements and mosaics. Islamic art, particularly from the 8th century, and even modern art were also part of the exhibition before the devastation and looting by the Islamic State that sold or destroyed the objects. Many objects came onto the illegal art market via Turkey.
After the liberation of Raqqa by the Syrian Democratic Forces (SDF) in 2017, the "Committee for Culture and Antiquities" of the Civil Council of Raqqa, together with the NGO Roya, was able to track down 880 of the 8,000 missing objects. These objects have now been made available to the public in a new exhibition.