Turkish authorities hide the number of dead soldiers
Hundreds of dead soldiers have been brought to the Hakkari Mountain Commando Brigade and Fatih Barracks in the last few months, but these losses have been hidden from the people.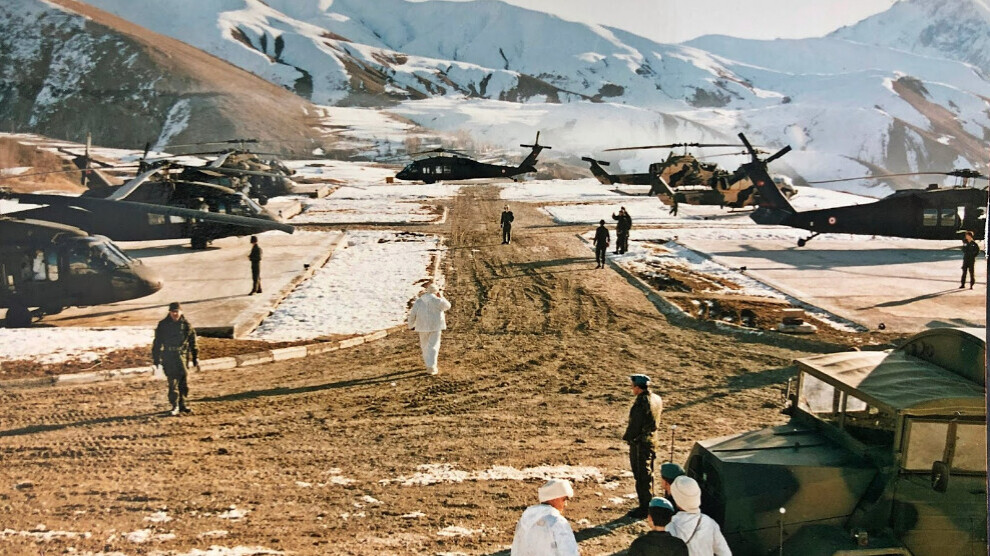 Many soldiers and village guards die every day in Turkey's ongoing war in the guerrilla-held Medya Defense Zones in southern Kurdistan (northern Iraq).
Most of these deaths are not explained, some are said to be accidents or even by insect stings.
Hakkari Mountain Commando Brigade and Fatih Barracks are among the main bases used in the war. Military preparations are made at these bases throughout the day; soldiers and village guards are brought to and from the conflict areas. The dead soldiers and village guards are also brought to these military bases.
Previously, ceremonies were held for the dead soldiers brought here, with the participation of the state's heads of institutions. Moreover, the attendance of the head of the institution was compulsory. Recently, it has been revealed that no military ceremony was held in Hakkari Mountain Commando and Fatih Barracks. Sometimes the bodies of soldiers are sent directly to Van, instead of Hakkari.
Noting that tens of military helicopters take off or land from military bases every day, a source said: "Since spring, hundreds of deaths have been brought to the base. These deaths are not told to the press, they are hidden from people, but we see everything. The number of bodies brought is so high that they had to hide them."