Deir ez-Zor: People protest for the withdrawal of regime forces
The population from the Syrian-controlled parts of Deir ez-Zor is protesting for the withdrawal of troops and a return home.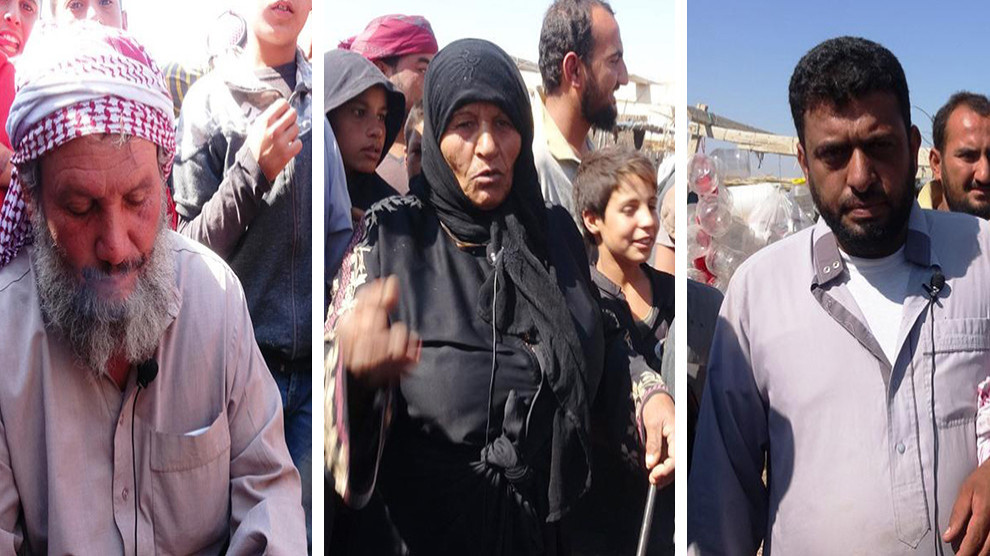 For days, protests have been carried out by residents of six regime-controlled villages in the Salihiya region of eastern Syria. People protest because they want to return to their villages and homes and demand the withdrawal of Syrian troops. These are the villages of al-Salhiyah, Hasham, Merat, Mazlum, Huseyni and Hetla.
Inhabitants of the region told the ANHA news agency that their homes were now home to Shiite militia from Iraq and Iran, who are trying to change the demographic makeup of the region.
The people began protesting against the policies of the Syrian regime in the region on 20 September. Now they announced that they would continue the protests until the withdrawal of the troops.
One of the protesters is Haj Karim Abdullah who had to flee his village Salihiye. "The villagers were forced to flee to the desert of Deir ez-Zor. We only have clay houses, nowhere else to stay. We want to return to our homes. That's our legal right," he tells.
Regime forces had attacked previous demonstrations demanding the withdrawal of Syrian troops, killing two and wounding dozens of others.