Four candidates to run for president in Turkey
The candidates for the office of president of Turkey have been determined. The presidential election is expected to be a duel between Erdoğan and Kılıçdaroğlu.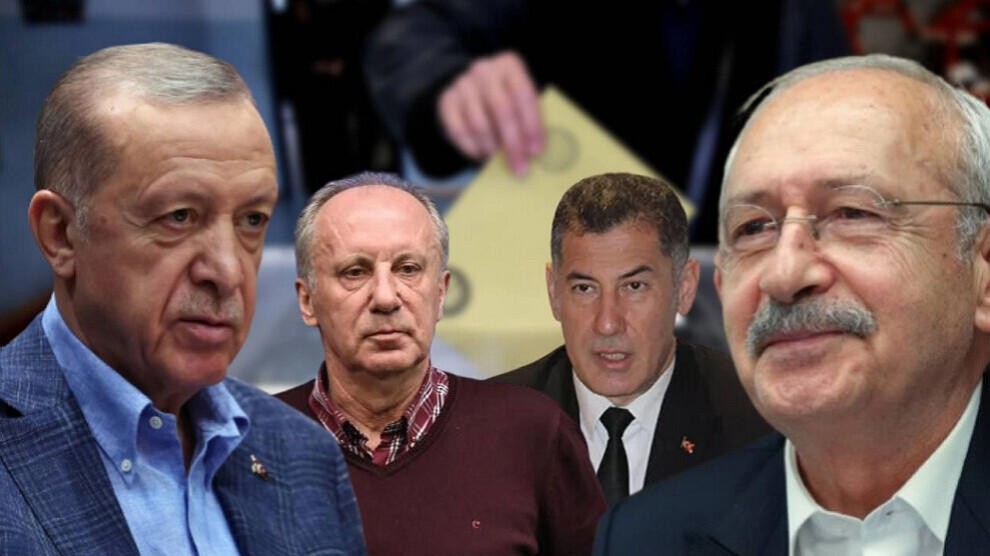 The candidates for the office of President of Turkey have been determined. Recep Tayyip Erdoğan will face three challengers on 14 May, according to a list of candidates published in the Official Gazette on Friday night. In addition to Kemal Kılıçdaroğlu, leader of the main opposition CHP party, Muharrem Ince and Sinan Oğan are also listed for the election in around six weeks.
Observers expect the presidential election to be a two-way fight between Erdoğan and Kılıçdaroğlu. Depending on the polls, the CHP leader, who is the leading candidate of a six-party alliance, is polling between 46 and 57 percent. Erdoğan is polling between 40 and 46 per cent.
Ince has less than eight percent in the polls. In any case, his candidacy gave rise to discussion about whether he was not splintering the opposition and thus acting against his declared goal - namely to have the regime eliminated. In 2018, Ince was defeated by Erdoğan as the candidate of his former party, the CHP. The populist lost badly in the first round and now wants to try it with his home party, which he founded two years ago. Sinan Oğan, candidate of the far-right alliance ATA and former member of the far-right party MHP, is also considered an outsider.
In the first round of voting, a candidate must win more than 50 per cent of the votes. If this does not happen, there will be a duel between the two strongest candidates two weeks after the first election date. On 14 May, the Turkish parliament will also be re-elected. The Labour and Freedom Alliance, which also includes the HDP and the Green Left Party, has not put forward a presidential candidate.