French media covers Turkish use of chemical weapons against the PKK
The French media covers the Turkish use of chemical weapons against the PKK guerrillas in southern Kurdistan (northern Iraq) where a large-scale Turkish military campaign has been underway since mid-April.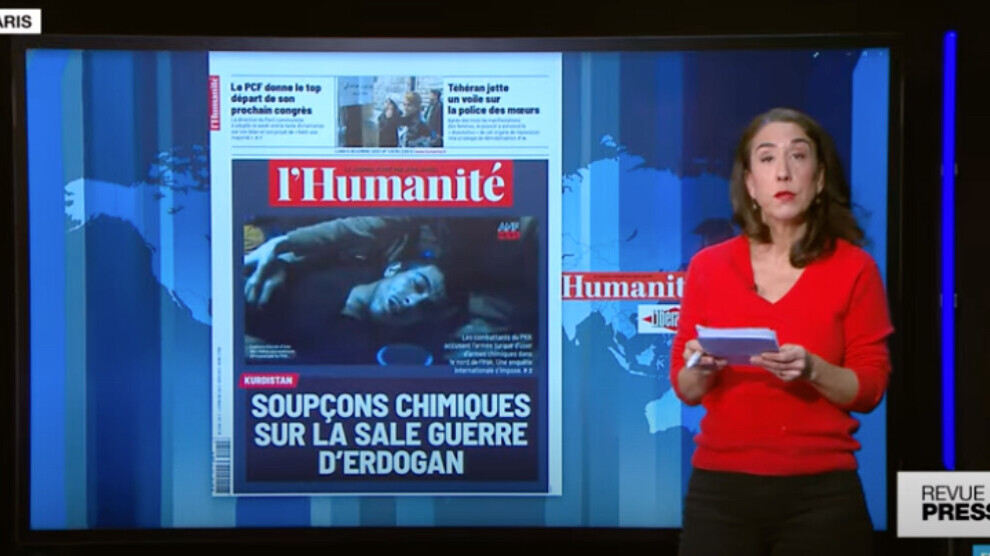 The French paper L'Humanité has published a feature article titled "Chemical suspicion of Erdogan's operations against the Kurds" using a photo taken from video footage published by ANF. In it, the paper, examined the accusation made by the PKK which said that the Turkish army is using toxic chemical substances against its fighters in the mountains of northern Iraq. "
The news channel France24 has also covered Turkey's chemical attacks, citing the headline of L'Humanité article and the suggestion that "only an international investigation under the aegis of the UN or the Organization for the Prohibition of Chemical Weapons (OPCW) can confirm or invalidate these allegations."
"The paper states that another sensible option is Iraq's submission of a demand for an investigation, but this option seems rather difficult considering the fact that there is no stable government in the country. The other possible option would be that a country like France could demand a verification mission into the allegations," said the France24 presenter.