HRE: One Turkish soldier killed, three others wounded in Azaz
Turkish military bases in Azaz, from which attacks against Afrin's Shera and Sherawa districts were conducted, were targeted by HRE.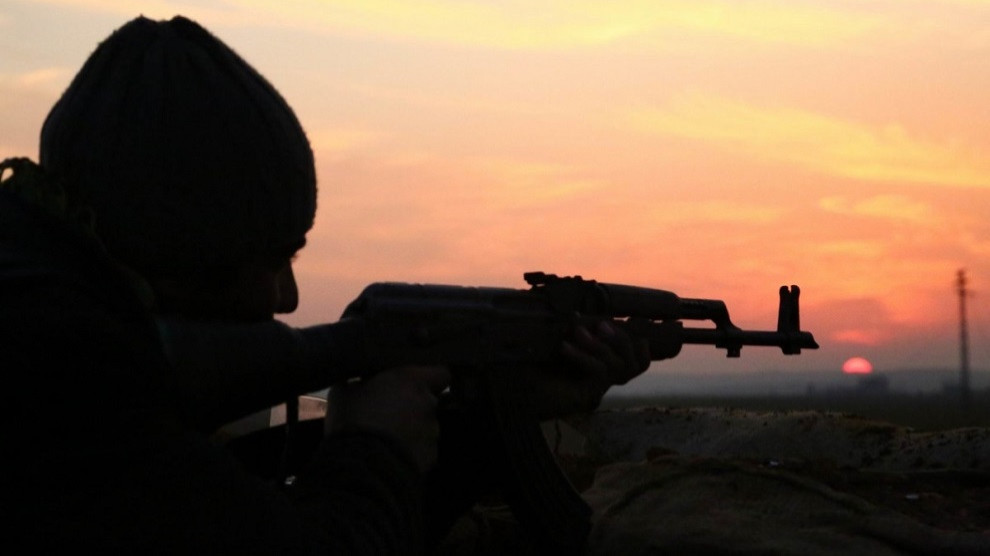 Afrin Liberation Forces (HRE) released a written statement announcing the details of the most recent actions carried out by their fighters against the Turkish invasion army and allied mercenaries in Azaz city.
According to the statement, HRE fighters carried out two effective actions against the positions and bases of the Turkish army in Azaz city on August 18. One Turkish soldier was killed and three others wounded as a result of the strikes.
HRE stated that the target of these actions were the military bases from which Turkish forces carried out Strategic Unmanned Aerial Vehicles (SIHA) and artillery attacks against Shera and Sherawa districts of Afrin.
HRE further reported continued SIHA and artillery attacks by the occupation forces which targeted the villages of Şewarixa, Malikiyê, Elqamiyê and Merenaz in Shera; and the villages of Birc Qas and Gundê Mezin in Sherawa on August 18-19.
These attacks -HRE said- were aimed at civilian areas and thus caused material damages in the areas targeted in the mentioned bombardments.