Kurdish commanders Rêzan Cavid and Dijwar Kobanê buried in Hesekê
Kurdish commanders Rêzan Cavid and Dijwar Kobanê, who fell as martyrs as a result of Turkish drone attacks, were buried in Hesekê with great sympathy. Mourning in Mahabad.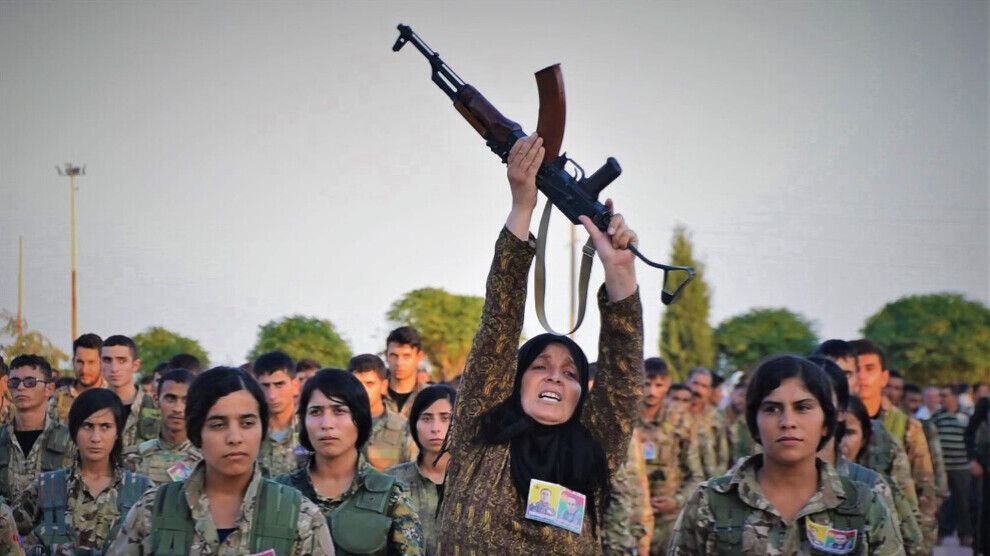 Rêzan Cavid (Yusîf Rebanî) and Dijwar Kobanê were buried in Hesekê. A large number of people attended Friday's funeral at the cemetery in the village of Dawudiyê.
Rêzan Cavid was a founding member of the PJAK and was fatally injured in a Turkish drone attack on 6 August in Qamishlo.
YPG commander Dijwar Kobanê was killed in a drone attack in Qamishlo on 10 August.
The coffins were escorted by a long convoy from Hesekê to the cemetery. There, after a minute's silence, fighters from the anti-terrorist unit YAT, the Syrian Democratic Forces (SDF) and the YPJ and YPG held a military ceremony in honour of the fallen.
Farewell to Rêzan Cavid and Dijwar Kobanê in Hesekê
Rojda Ehmed from the Council of the Martyrs' Families said that the Turkish attacks cannot break the population of Northeast Syria. YPG spokesman Nuri Mehmud said: "The martyrs defended the population of the region against massacres. The Turkish state continues to attack the region because it wants to destroy the project of a democratic nation and coexistence we are implementing. However, the history of resistance in all four parts of Kurdistan cannot be erased."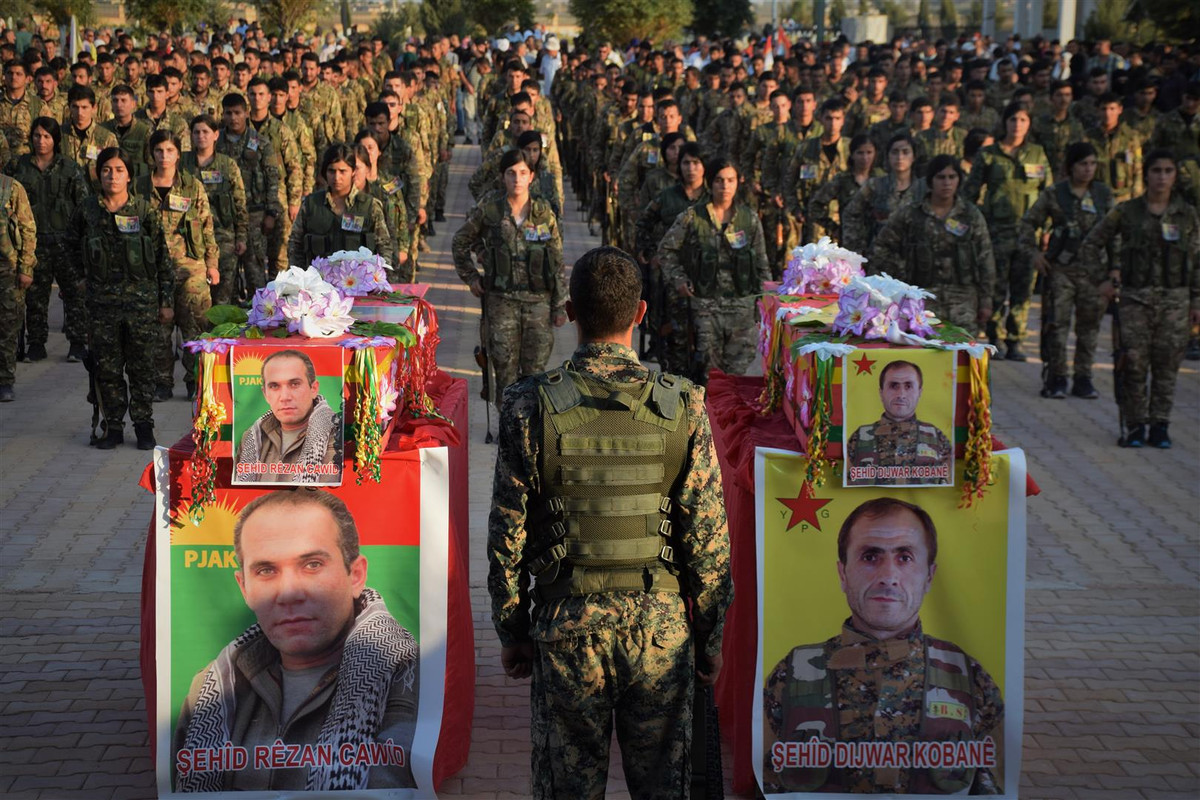 As Mehmud explained, the investigation to capture the people who are collaborating with the Turkish state and who, by sharing information, are enabling targeted drone attacks, is ongoing. "They will be held accountable," said the YPG spokesman. The SDF announced at the end of July that 36 people had been arrested in a wide-ranging operation against suspected agents.
The PYD politicians Foza Yusîf and Salih Muslim also spoke at the ceremony and so did the mother of one of the dead who raised a gun and declared that the population will resist alongside the Northeast Syrian military units. After the speeches, the bodies of Rêzan Cavid and Dijwar Kobanê were buried under the slogan "The fallen are immortal".
Mourning in Mahabad
Rêzan Cavid's family has been accepting condolences in the eastern Kurdish city of Mahabad since Thursday. Women in particular gathered in front of the family home. Many also came from cities like Sine and Merîwan, singing revolutionary songs as "peace mothers".