Manbij: A model for the future Syria
After the liberation of the ancient city of northern Syria known as the "Holy City", Manbij, the peoples of the region began to build a common life together and in freedom.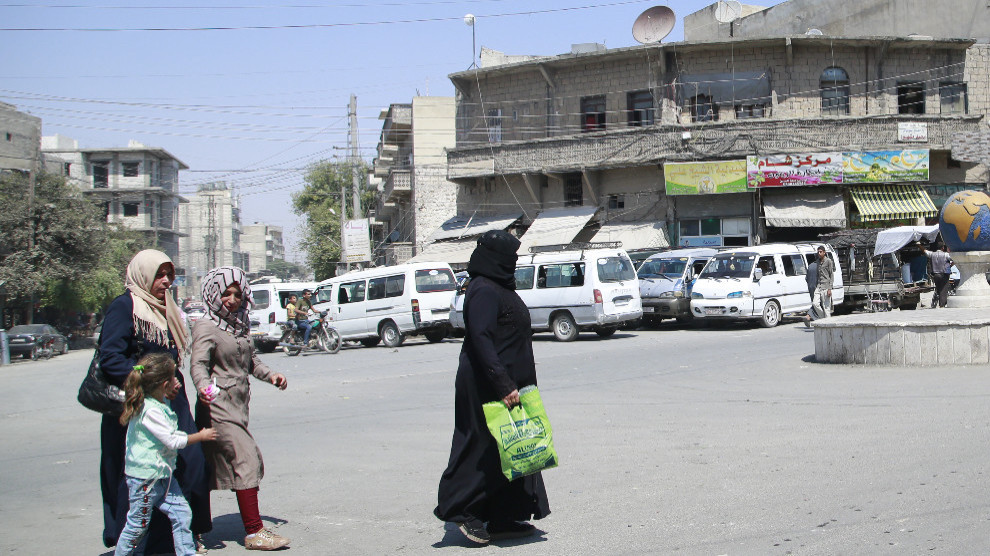 The Arab, Kurdish, Circassian and Turkmen peoples are building their common lives together in Manbij, since its liberation carried out on 15 August 2016 by the Manbij Military Council with the support of YPG-YPJ fighters.
Manbij, one of the most important trade and agriculture cities of Syria, is now the gateway between North-East Syria and other parts of Syria.
More than 400,000 people live in Manbij, 90 kilometers northeast of Aleppo, 40 kilometers south of Jarablus, 65 kilometers west of Kobanê and 45 kilometers east of al-Bab.
Manbij, invaded 7 times throughout history, was subjected to the Mongols; Assyrians, Romans, Mamluk, Fatimid, Ayyubids, Seljuks and finally the Ottoman Empire.
Manbij, means "Holy City". It became one of the key cities of the region with the start of the Syrian civil war. After the war started in 2012, the city passed into the hands of the Free Syrian Army (FSA) and was then occupied by ISIS in 2014.
The YPG-YPJ and Minbic Military Council launched an operation to liberate the city on 1 June 2016 and the city was finally cleared of ISIS mercenaries on 15 August 2016.
The first civilian administration of the city was established on 20 April 2016 in Sirin town, province of Kobanê. The number of members of the original 43-strong parliament rose to 132 after the liberation of the city.
At the meeting held on 20 February 2017, 132 members were thus reached: one Armenian, one Chechen, 8 Circassians, 11 Turkmen, 40 Kurdish and 71 Arab representatives.
The city, governed by the Manbij Civil Council, is being rebuilt and at the same time its residents develop the economy based mainly on agriculture and trade.
Necm Castle, which is located just above the Euphrates River within the borders of Manbij, is one of the most important tourist and sightseeing places in the region.
After witnessing so many invasions and repression, Manbij today represents a model for the future Syria and Middle East that the people want to build.