Police try to force university student to become a spy
Yıldız Technical University student, Oğuzhan Kul, was harassed and forced to become a spy on by people who claimed to be police officers.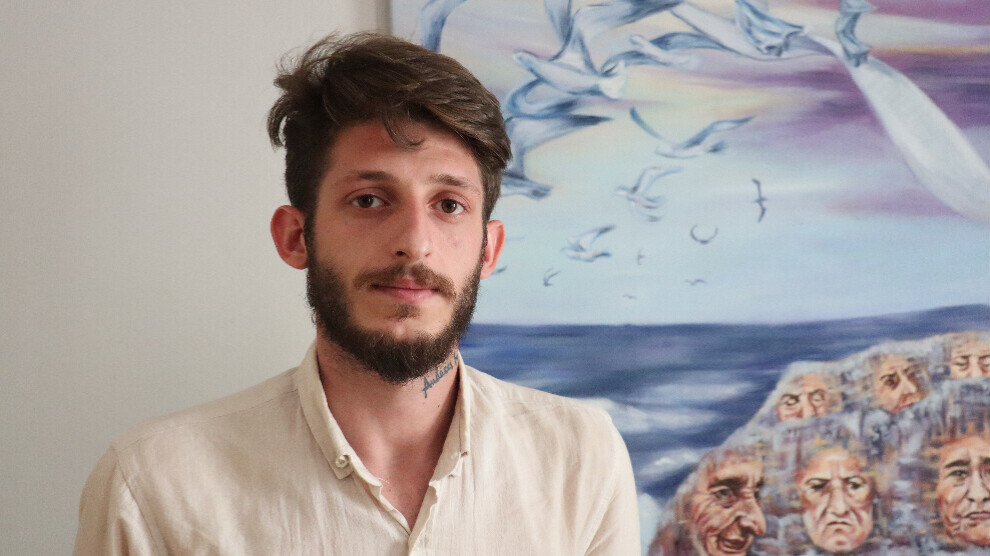 A few days after banners were hung by the Kaldirac Movement to mark Ibrahim Kaypakkaya's anniversary of death on 18 May in 10 different locations in Istanbul, a reader of the magazine and Yıldız Technical University student Oğuzhan Kul, was harassed and forced to become spy on behalf of police by people who introduced themselves as police officers.
Oğuzhan Kul spoke to ANF about the harassment of the police and its reasons.
He said: "Police stopped me and said that they would do a criminal record check. They asked questions such as "are you attending demonstrations, are you a student". Then they said 'you have friends from 'Kaldirac' magazine, we know. Banners were hung all over Istanbul. We've been following you for two years, three years already. Does your family know? We can help you. You can reach us when you're in trouble.'"
A few days after this incident, police stopped Kul again. He explained: "After I left the house on May 20, two people who looked like undercover police officers started to follow me. They didn't make any contact, but it was something that made me uncomfortable. I passed by them. Then, two minutes later, two civilians from four days ago called me as I was walking. They were on another side of the street. I did not return. I walked until I got to the main street. Then I came back and asked them what the matter was. They replied that 'We want to meet with you again'. I said I didn't want to talk to you. They asked 'How are you? Is there a problem? Did anything happen because you talked to us? We want to meet with you.' I said 'I am calling my lawyer, if there is a problem'. They left after my answer".