SDF: 68 civilians killed by Turkey since the ceasefire
The SDF has published a report on the Turkish Army's ceasefire violations since 17 October. Within 47 days, 68 civilians were killed and 88 villages occupied.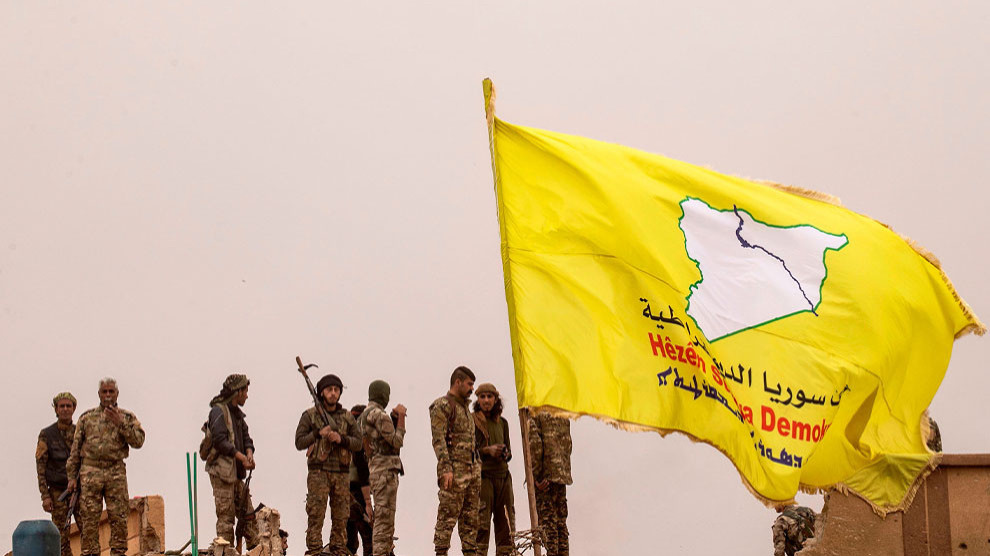 The attacks of the Turkish army and its jihadist proxies on Northern Syria aimed at an occupation continue unabated, announced the press office of the Syrian Democratic Forces (SDF) on Tuesday.
The statement denounced ongoing interruptions against the security and peace of the region by the Turkish invasion army with tanks, artilleries, fighter jets and thousands of mercenaries since 9 October 2019.
Despite the ceasefire agreement, the occupying army's attacks on the areas outside of the ceasefire zone have continued, said the SDF.
On 17 October, a ceasefire agreement was reached between Turkey and the US. Another ceasefire agreement was reached between Russia and Turkey on 22 October.
The SDF statement said the following:
"Since 17 October, the mercenary groups allied with the Turkish army have carried out hundreds of attacks with every form of heavy weapon against the east of Serêkaniyê [Ras al-Ain] and the west of Girê Spî [Tal Abyad]. Many fighters of the SDF and Syriac Military Council and civilians were martyred and a large number of people displaced by the attacks. As a result of the violations of the ceasefire by the occupying army, many settlement areas and villages have now been occupied with the support of drones and mercenary groups. The occupation zone now extends beyond the border area".
The SDF listed the violations of the agreement since 17 October as follows:
There have been 143 attacks on SDF units and positions of the Syrian army.
42 attacks were carried out with armed drones.
The ceasefire areas and civilian settlements were bombed with tanks and howitzers 147 times.
68 civilians were martyred and 214 civilians injured by the attacks.
88 villages and hamlets outside of the agreement zone have been occupied and mercenary groups have been settled in these areas.
Due to the attacks on the mentioned regions, 64,000 civilians were forced to flee, most of them Christians. Six villages inhabited by Assyrians and Syriacs have been evacuated.